Klaus Bjørn Olsen, Trumpet
Interview: Leif Martinussen
Edition and translation: Nete Parkov
"The 400th Anniversary of Shakespeare is celebrated in the period 1st June to 31st August", the trumpeter Klaus Bjørn Olsen explains.
" A theater troup will be acting during summer with selected scenes from Hamlet with the aim that the visitors, when walking through the castle, will find themselves in the middle of the show. The project is a new initiative which could be classified as site-specific experience culture. I were asked to generate a few fanfares of trumpets, which might be related to Kronborg and Christian the 4th. In 1596 two German trumpeters Hendrich Lübeck and Magnus Thomsen joined the trumpeter ensemble at the court of Christian the 4th. In the following years they both wrote a comprehensive material in two part-books – exactly at the time when Shakespeare could have become aware of the existence of Kronborg (The Hamlet tragedy is from about 1601)."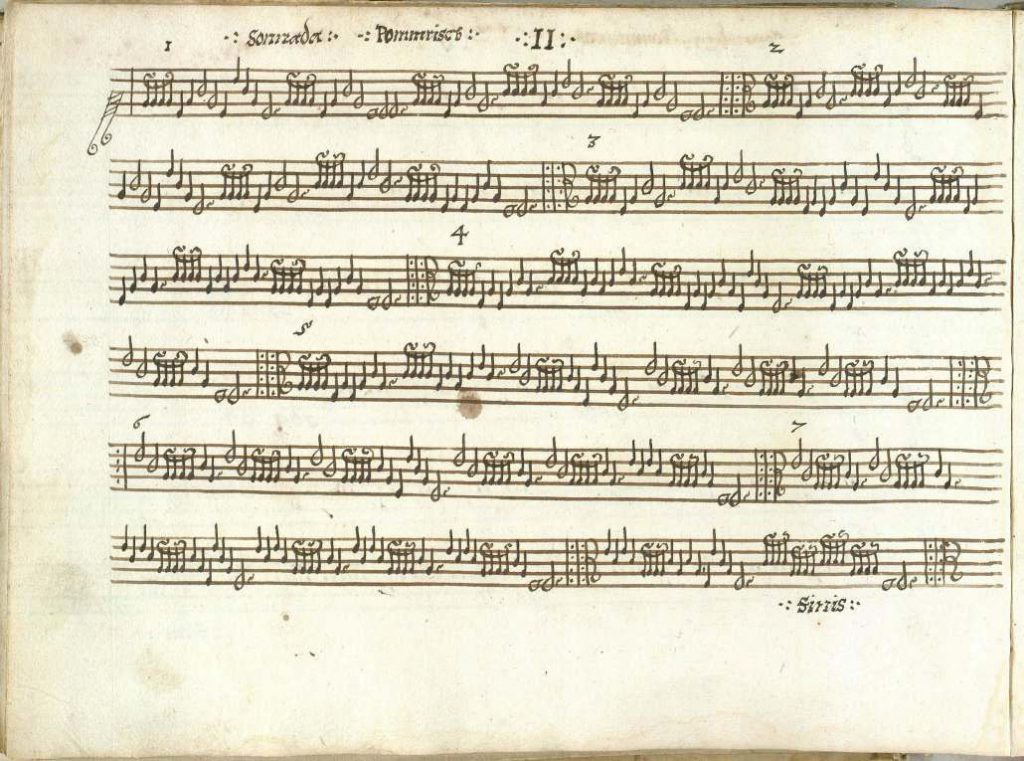 "For the premiere of "Hamlet Live" I have reconstructed a variety of the trumpeter music of the court of Christian the 4th. To perform the music I have allied with Friedemann Immer, one of the major international bigwigs on natural trumpet, and on timpani Per Jensen from the Royal Chapel."
"How well he knew the castle is the question", Klaus continues, "an actor troupe might have been passing by and could have told him about the danish castle – or maybe a musician employed by Christian the 4th. The two Englishmen, John Dowland, who stayed in Denmark 1598-1606 and stayed at Kronborg in a period, or William Brade, are good options. How the relationship between Shakespeare and Kronborg actually was is an exciting prospect to play with. However, we can only observe that Shakespeare wrote from a familiar tradition."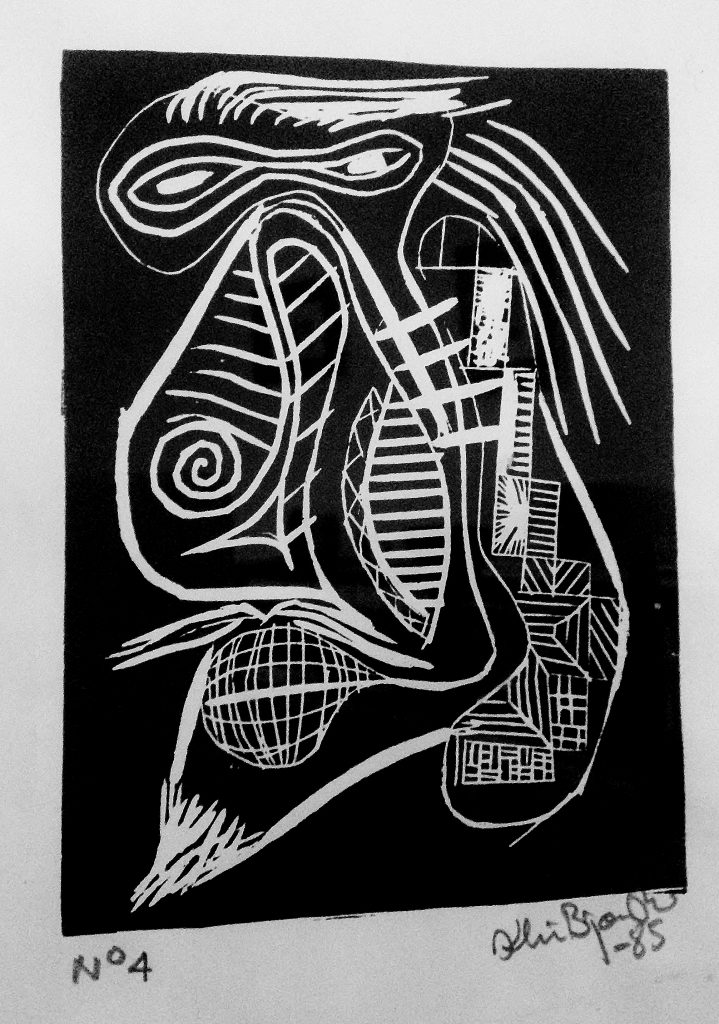 Christian the 4th got more famous composers to Copenhagen?
" Yes , Christian the 4th employed some of the greatest European musicians and composers, in addition to the aforementioned John Dowland and William Brade, also Johann Schop and later Heinrich Schütz, all of which came to characterize the Danish music scene. Incidentally Christian the 4th also sent some Danish musicians abroad to improve their skills. Mogens Pedersøn, for example, visited Gabrieli in Venice to learn the latest principles of composition. Definitely the musicians must have returned full of inspiration and with a good insight into future trends."
"Imagine being able to deliver a sound stage to Kronborg on the basis of the two original voice books, which must be considered music historic national treasures – that's a great job to get."
And the task is not given to a random musician. Klaus Bjørn Olsen has a special condition to take on this job.
"What is interesting here is to understand the musical identity of the trumpet from the ancient traditions – it has a decisive influence on how the instrument is played and blades!"
In addition to master the contemporary, modern trumpets with valves, Klaus also trained for natural trumpet – an instrument without valves, which in its oldest version served as a signal instrument, but later up through the Baroque extended its tone scale and thus developed what we today call "the art of clarin" – especially represented in the music of Bach and Händel. The foundation was laid on study trips to the Hague and Basel, and the practical experience gradually grew through employments at domestic and foreign ensembles. In addition, Klaus likes to do research into the old musical note archives to awaken slumbering manuscripts back to life.
When did you decide to become a musician ?
"This situation was very conversely in my case. My choice of music was really a rejection of a few other programs – I felt an education must necessarily be what you live by, while music is a condition that opens the door to our inner space. I always had many different interests. Finished high school and after college studies, I was admitted to the School of Architecture. I love to draw and enjoy proper aesthetics – when it is reflected as a balance in the structure and harmony of proportions. I studied there a year without having found my own proportion in the stage. Furthermore, I was also fascinated by other slightly smaller building blocks, as those of chemistry. So I began to study for chemical engineering, and spent 3 years with this. In the process, while the obligatory mathematical and chemical basic subjects felt increasingly heavier, the desire to play music was in return intact and a permanent driving force."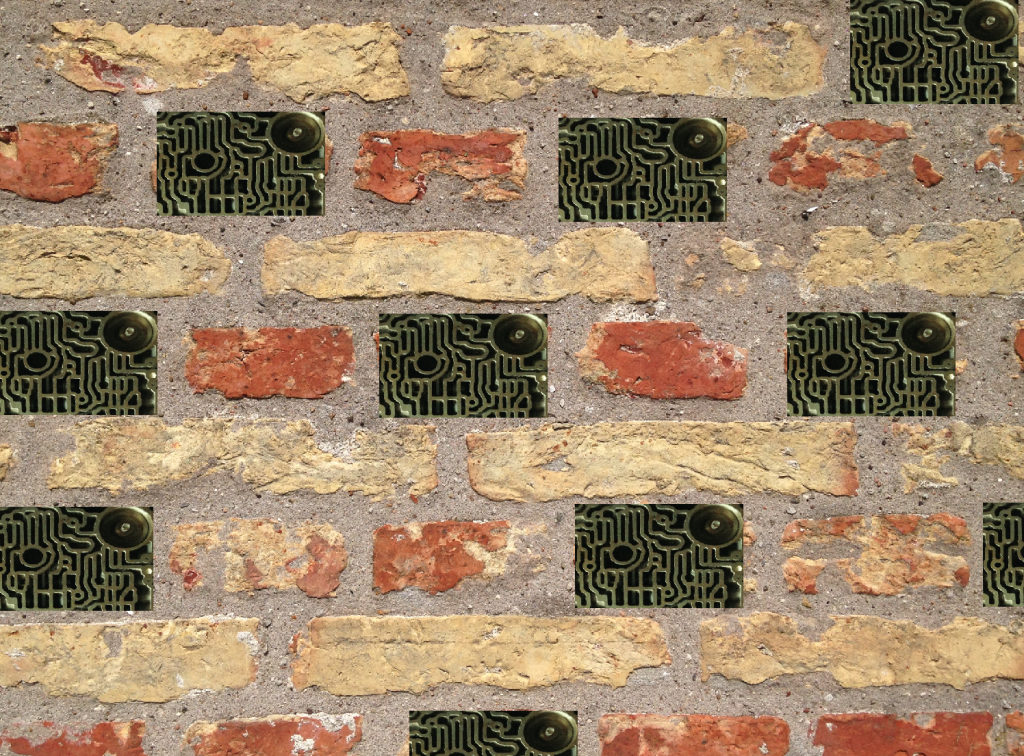 "From an early age I have been listening to music. It was not obvious that I had to play an instrument, because no one in my family had that background. My first conscious thought of playing was written on a wish list I dropped to my parents when I was 7 years old. "Trumpet" was written with wry, reverse letters followed by a drawn trumpet – if they should have any doubts. My mind had picked up some trumpet music which deeply impressed me. Only many years later I found out what it really was. What I had heard in my young inner ear, was a high, shrill sound, almost like the fate heavy, solemn pasodobler sound of trumpets during a bullfight. The first time I should play Bach's H-minor Mass on natural trumpet was in Madrid. My Spanish colleague mentioned the Catholic Easter tradition with the Virgin Mary processions where trumpets and drums are participating ("Banda de cornetas y tambores"). I knew about the tradition but did not remember having heard the music, so he gave me a recording of the music, and then suddenly my first childhood memory came to the surface."
"I was 12 years old, when I got my first trumpet – the Christmas gift from my grandparents. The entire Christmas-time that year I found myself in a happy whirl of play, noise and sore lips. I received my first training from the local party musician who played an old, silver-plated Selmer trumpet with an euphony so delicate that I simply disappeared into the sound. In the time that followed my parents took me to some church concerts, it was pure magic – as I remember today. A cold, grey winter afternoon I experienced Arne Lamberth playing with his heartfelt warm flugelhorn sound, and I was full of happiness for a long time after. And the following summer, on the warmest imaginable of days, I was completely blown away by Knud and Gorm Hovaldts sweeping brilliant trumpet playing ."
"After a few years I started as a trainee at the head of the nearby music school, Per Espersen – he was a former trombonist in the Radio Big Band, where he had played under the direction of, inter alia, Ray Pitts , Stan Kenton and Thad Jones. In his own kind, charismatic, humorous and polemical manner, Per always had a lot of considerations to share with me, and often and with pleasure he told me a cheerful jazz history. His always taught with a patient, inclusive pedagogy and a tremendous love for professionalism. One reason that I kept interest through school was Per withdrawing me in many diverse musical contexts. I have always had a tendency of daydreaming – could spend hours looking out the window, lost in my own thoughts. Now I had a musical universe in which they could flourish… It was never necessary for my parents to ask me to practice. On the contrary, they – and perhaps especially my sister – sometimes thought that – well, now I had to stop."
Telling me all this, one might say, you have been inside the world of form and proportion, even when it comes to music?
"Yes. There certainly is a common source. I find peace, when things are in proper proportion to each other. Whether in the case of sounds, colors, shapes – or relationships between people. I always felt, I was born old", Klaus exclaims to my great surprise. It certainly isn't an aging man sitting in front of me … " .. as if there has always been an account of intuition and experience to draw on. I've always known who I am", he explains, "but I've found it difficult to put into words why … Here the language and the music are inseparable! Either we relate to the outside world with resonance or the opposite, right? Eg. we will register a murmur of sound or a wry hanging painting as imbalance, an unstable state … The craving for harmony and equilibrium creates a dynamic movement towards what we are. In both the architect study as well as in the chemistry study I was able to see what was me and what wasn't me. During my third year of chemistry studies, I had started to play in Lyngby-Taarbæk Concert Band, and not long after also in Lyngby-Taarbæk Youth Symphony Orchestra, where the solo flutist of the Orchestra, Claes Eriksson, was the conductor. He was an incredibly nice and committed person with a lot of willpower and energy. Thanks to him we experienced some indescribably fine orchestra tours, especially do I have good memories of our trip to Austria, where we played in the Brucknerhaus Linz. Alltogether many great concert experiences! Being able to contribute to the full symphonic sound, sitting in the middle of the huge harmonic structure, to be a part of something much bigger – all this I found really satisfying."
"A self-assessment therefore concluded that music should serve as a sounding board for the future."
And then you got the courage to leave everything else – to stop what you were doing?
"Yes , I started working really hard on succeeding my choice. Actually, I have always been slow to learn things. The interesting part for me is the process itself – that you are getting somewhere. The big prize is paid when you meet resistance compared to the ambitions. Then you enter nook and cranny and meet your hidden resources."
The detours, did they make you even more sure that it was the music, you had to choose?
" Certainly – what I am constantly dealing with is distinctly pleasurable and driven more by an inner necessity than rationally chosen."
Yes, you 're not guaranteed a great salary?
"It is no longer enough to master your instrument – we also have to be good at networking, self-promotion and marketing – and in addition possess a business sense as if we were going to sell soap. The political winds of the time just seem to weigh and understand art, culture and education as marketable entertainment products , and not as society's most important identity backbone."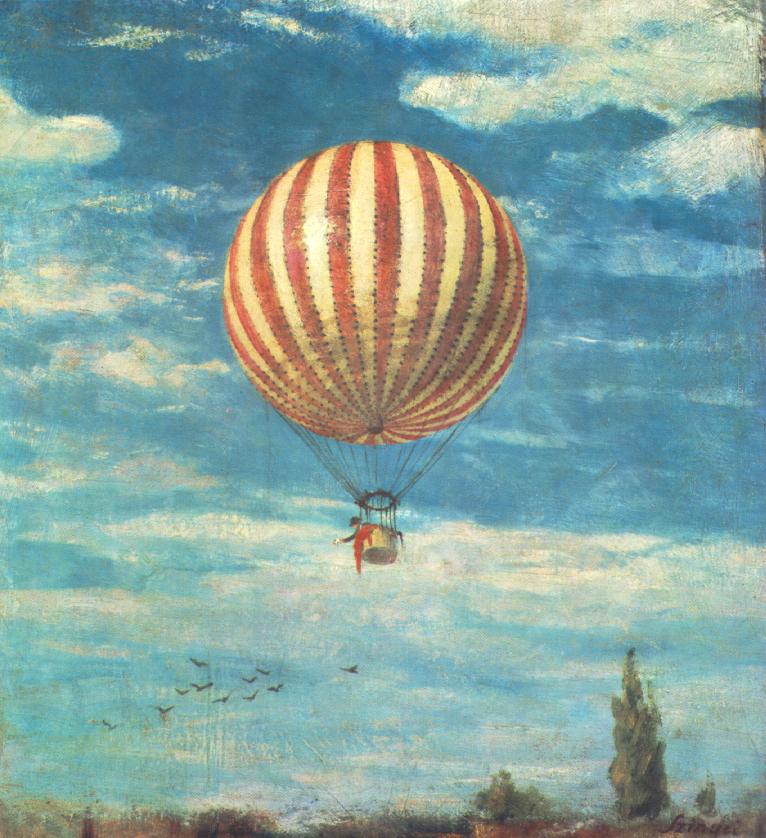 "I started at the conservatory with a hope of getting repaid my musical ambitions. But in many ways I started at a bad time. I was admitted to the 6-year diploma program in 1990, but after the audition there was an administrative pruning from 6 to 5 years. Our year students experienced some courses that had no direction and consistency. The wish to go abroad therefore showed up as something natural. And then I was admitted in the class of Professor Karl Steininger, solo trumpeter of the Vienna Symphony Orchestra ."
"My stay in Vienna was rewarding in every way. I was introduced to the Viennese sound, the Viennese style and all that coherent culture. A universe as we find it hard to imagine in this country. Just the fact that next to teaching, which mainly consisted in knowing the classical symphonic trumpet repertoire, you could go next door and listen to the best orchestras of the world giving concerts. At times I went to maybe 4-5 concerts a week at the Musikverein, the Konzerthaus or the Vienna State Opera to hear the leading soloists, singers, conductors and orchestras of the time. Being able to compare the interpretations of the visiting orchestras with the identity of the Viennese – the Viennese Symphony, the Vienna Philharmonic – when, for instance, they played Mahler, Bruckner and Richard Strauss, and they strengthened and produced nuances that otherwise are impossible to put into words. My teacher could, for instance, ask: "Did you hear the concert yesterday with the New York Philharmonic? Did you notice the opening of the solo trumpet? The composer wants to build a reference – a very specific association – in the hearer by here taking advantage of the Viennese intonation, so that we wanted to phrase in relation to that consciousness. That's where I probably realized, how much information is hidden in the music and the phrasing."
Another training in the detail and term is required in the Austrian language area?
"Yes, there is a deep understanding of how the detail characterizes everything, and how important the reference is to the expression. A subtle and interesting topic – how language and music are linking to each other – some years ago a close friend gave me "Musicophilia" by the American brain researcher, Oliver Sacks. In the book, he examines some patients' illnesses, where music appears on positive or negative ways. A physiological context is exposed, which points out why we have a musical aspect – the reason why we as people are able to express ourselves musically and acting on music … Basicly music grabs into all our brain functions, and musicality serves not least from the child's earliest communications with the outside world as a tool in language formation process."
Music is something latent existing deeply in human beings?
"It's a kind of truism that music is "the universal language". In my opinion, the truth means that the musical aspect is the starting point of all human beings. The infant cries its first vocals to satisfy a need – with different vowels it quickly decodes, whether it is hungry, needs its diaper changed or is sleepy. It creates an understanding of expression and effect, at first in the vocals, then in single syllables with consonants and finally multi-syllables. It refines the language as more subtle needs satisfactions. Something is sent out, and if the right thing comes back, a consensus has been created – I have an expression of my needs, I am being understood and achieve the desired response. That's what I basically consider music as – communication before words. When I teach my students, I find that the music can be something that words cannot accomplish. Musicality exposes social traffic rules – regulate the behavior in relation to the community: by listening to while contributing to the common framework do I get an audible better result than if I just claim to be heard. You get hold of the senses behind the words. Musicality reside latent in us – it is a basic condition! Unfortunately we accept as a society to unlearn the skill while growing up."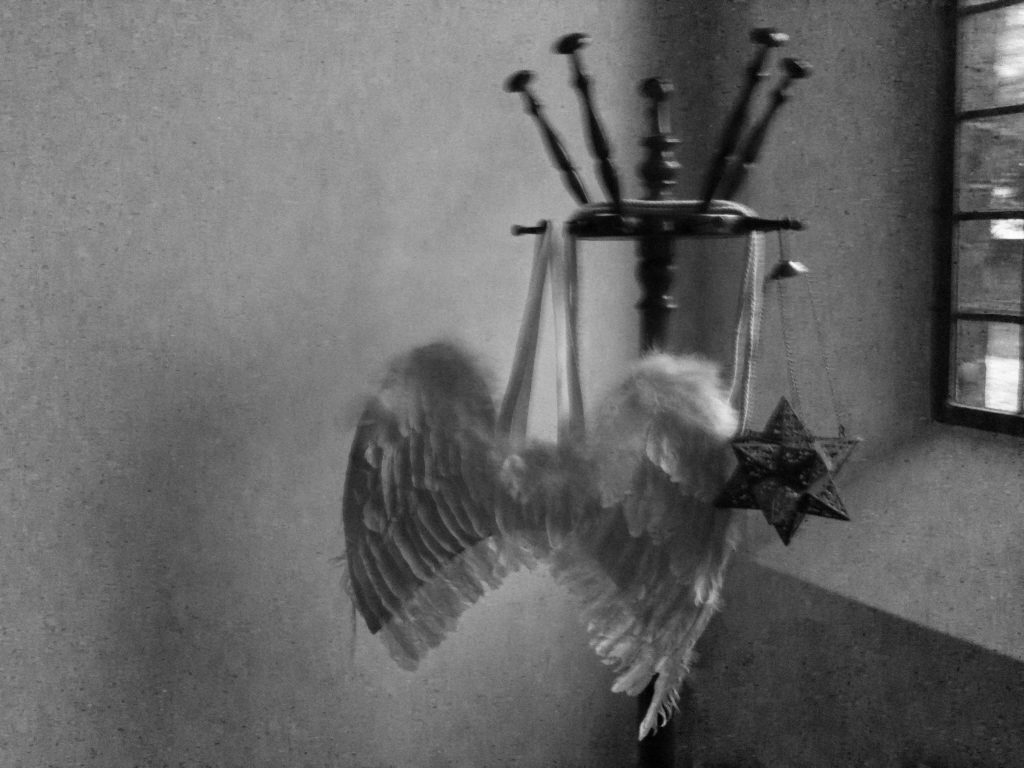 Just see how music has been downsized in schools.
"Yes, that is one of the greatest sins of omission!"
And in the TV news we hear that one of the greatest singers of the world is coming to town, a pop singer who screams and looks good – but to make her "the world's greatest singer" – what do you think about that?
"Well, there is a distinction between music as consume/wallpaper and music as existential tool for the understanding of life. The entertainment industry produces music from market analysis and popularity polls, just like the food industry produces fast food. It is up to us whether we choose consumption or immersion. And here we will do ourselves a favor by being aware of the difference. The eerily present consequence of all the easy, empty calories is the loss of values that can challenge our thinking, broaden our horizons, bringing curiosity and shades on what we do not know and understand. Without reflection we lose identity and sense of proportion. And society is vulnerable without cohesion. If the superficial is able to replace the substance, it may be an expression of the ideals – or lack of them? And then we have ourselves to blame! "Pop singer" you say and I immediately respond with opposition to the anesthetic and debasing propaganda influence of the entertainment industry that we apparently uncritically have accepted. But fortunately, at the same time is created incredibly creative, ingenious formulated, challenging, thoughtful and innovative music, art and culture, which burn through the glossy surface. These things still find the way into the human mind."
If I may return to your stay in Vienna: You were here in a connoisseur environment. Do you experience the difference between the cooler North and the Central European cultural center in Vienna?
"I do like to think that we in both places live in an unbroken tradition with coherent cultural values, which ethically, aesthetically and historically qualify by reaching out backwards and forwards at the same time. That the living dialogue between the arts, sciences, politicians and the business is carried out by common references in a culture of education. What immediately meets my eye at home, is a leading collage culture driven by a neo-liberal mindset with no history."
The natural trumpet – how does it fit in?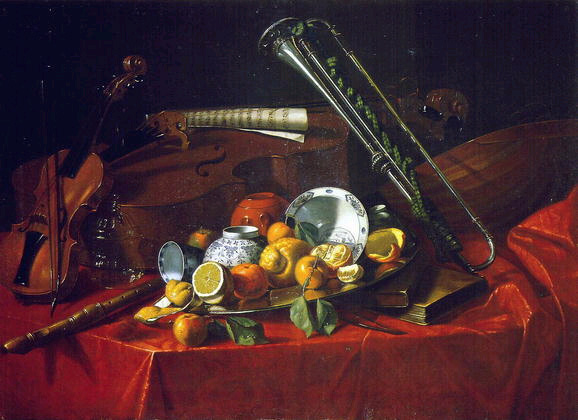 "When back home from Vienna I completed my diploma in The Royal Danish Music Conservatory, I was asked by censor, the former solo trumpeter in Copenhagen Philharmonic, Svend Aage Mott, whether I knew anything about natural trumpets. In Vienna Karl Steininger had introduced them, and two of my fellow students played with the world-famous Concentus Musicus Wien. Mott said : Then I shall recommend that you start – you can borrow one of mine. The week after my graduation Concerto Copenhagen contacted me about if I could help in a project – they had just heard that I played natural trumpet. Among others we should play a concert for 3 Trumpets of Telemann and a symphony of Scheibe. As promised Mott lent me a natural trumpet and a mouthpiece, and it soon became apparent how different you have to deal with such one – to hit the right note without valves seemed to me pure virtuosity. Afterwards Susan Williams, who played first trumpet in the project, invited me to The Hague, where she taught at the Koninklijk Conservatory. Since then I have got a special connection to Basel through the inspiring environment for early music around the Scola Cantorum Basiliensis in the meeting with Guy Ferber, Edward H. Tarr and Francois Madeuf. This has caused a lot of nice experiences with baroque orchestras throughout Europe. Not least with Concerto Copenhagen to play at the wedding of Crown Prince Frederik and Crown Princess Mary."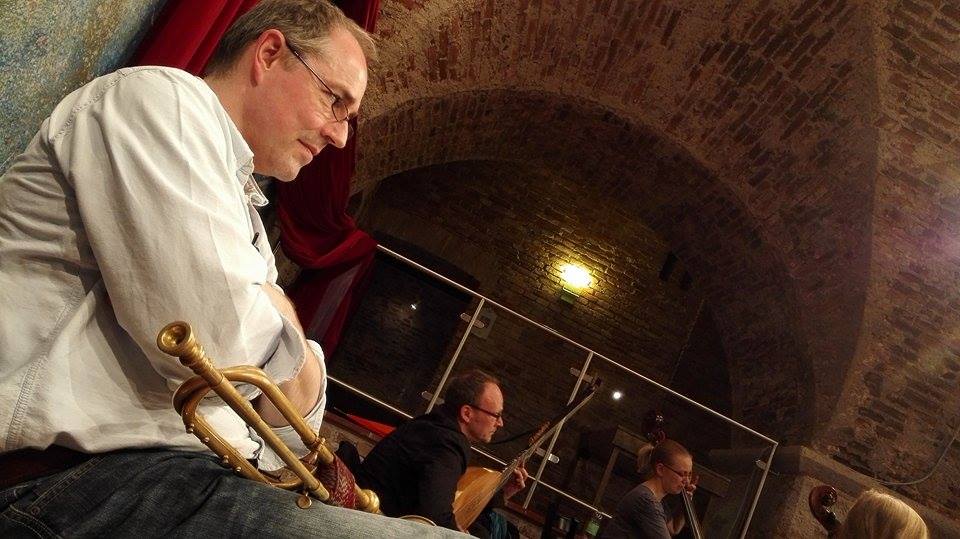 You are also interested in researching?
"Generally, it is really interesting to discover the history behind … To find out why things are as they are. And talking about Trumpets: Johann Sebastian Bach appears to me as an inexhaustible source of wonder and fascination. I feel deeply connected to his music. In his compositions with trumpets he was brilliant to exploit the natural trumpet's source of notes and sounds to the edge in a thought provoking deep understanding of the instrument's particular strengths and weaknesses."
Now a days you play many pieces with valves, I suppose?
" Yes, with our modern trumpets we overlook simple details, characteristic of the natural trumpet, which would provide important information about phrasing, tempo and dynamics, such as Bach may have thought and heard the music. When he arrived in Leipzig in 1723 he entered into close cooperation with the highly respected stadtspfeifer, Gottfried Reiche. Judging by how Bach in this period composes trumpet voices, Reiche must have played unmatched well. Without no doubt, they have used each other as sparring partners in the desire to expand the expression of the natural trumpet. The limitations consisted among others in not being able to play chromatically, it was only possible in the high register to produce a diatonic scale, and not all notes sounds tuned or equally well. That's why they experimented with a so-called tromba da tirarsi (drag trumpet), with hand stop technique and perhaps even finger holes in the trumpet ."
I find it difficult to relate to such technical knowledge. Can you explain it briefly?
"During the Renaissance and the Baroque the trumpet was a symbol of power. Besides the military signalling in peace and war, the trumpets were used ceremonial to create the pomp and splendor of the king, the prince or the church. At the sound of a trumpet you knew that something special was going on. But the symbol charge and status, which largely had been linked to the trumpet, declined gradually with the inauguration of a new era of ideals – the industrialization and the civic stand's rebellion ended effectively everything that represented the old power structure. The old orchestra with natural trumpets had become unfashionable. The ambition to play chromatically on the trumpet was a natural development, and various flap and valve systems for the trumpet were created. Most famous is the flap trumpet of Anton Weidinger, when Haydn in 1796 and later in 1803 Hummel each wrote their own trumpet concerto, and this marks the beginning of a new era with a different task for trumpet … Mendelssohn's revival of Bach's St. Matthew Passion in 1849 created renewed interest in Bach. And thus his large H-minor Mass. It caused the trumpeters significant challenges in playing the new valve instruments. They were far from suitable for the old art of clarin in the natural trumpets highest register. For the purpose therefore 4-valve trumpets with very short length of pipe were engineered – the ones we know today as piccolo trumpets (wrongly called Bach Trumpets ). With their brilliant and sloping sound they are almost contradictory to the original sound and the sound ideal, Bach trumpets had."
"One of today's most important exponents of dissemination of early music phrasing style and sound ideals on original instruments is Harnoncourt and Concentus Musicus Wien, where Friedemann Immer over the years has played. As one of the first to master Bach's challenging music to natural trumpet he possesses a huge knowledge and valuable experience. Naturally, my close acquaintance with him serves as a great inspiration. And I am deeply grateful to be able to benefit from it."
You are fascinated by the historical dimension, and you told me that you stay for long periods of time at the Royal Library?
"Yes, especially when I studied the two part-books from the period of Christian 4th. But I still avail myself diligently with the Royal Library's archive materials and reference books, because a large part of playing the natural trumpet is to know the history behind. Historically the trumpet has been a symbol of power – whether it was at the court in Vienna, in the royal houses of Germany or Italy, at the English court, at the Sun King at Versailles or in Kromeriz in the present Czech Republic – it has had a prominent position in the everyday life. And nor was the trumpet certainly not indifferent in Denmark – we can be proud of Christian 1st who founded a trumpet corps at the court in 1448. As a brilliant climax Christian 4th consolidated the corps through an extension. Since then it has become the Royal Chapel – the oldest orchestra of the world – we do hope that it continues to exist!"
"We are reminded of our historical aspect – that we came out of something! That it makes a difference with the culture-keeping efforts. When we listen to the sublime sound culture of the Royal Orchestra, we listen directly into centuries of accumulated experience and striving to master the musical expression to perfection. And at the same time, we understand that our choice and opt-out will be important for our fellow human beings in 500 years .."
Do you have an idea of whether there is interest in your approach to the material?
"We get a lot of knowledge given to us by delving into the context of the music written. It is not obvious in the zeitgeist, that what precedes, the history, has a deeper meaning for the present – but it is nevertheless the history that explains who we are … "
"Education is obviously the best social investment, as long as we maintain the quality and substance of professionalism and give opponent to the ignorance. To teach children and young people is a great melting pot – through the young ones we constantly capture and create new ideas, if only we dare to challenge the kids."
You play concerts – ancient and contemporary music – and you teach. You have a wide range of working in your present life?
"It's a bit of a patchwork , which in return means that the days never resemble each other. I enjoy the variety, the contact with different people and environments, and I appreciate the challenges of the recurring transition. Just close to "Hamlet Live" at Kronborg I played to a few concerts with a symphony orchestra, mainly consisting of retired musicians and good amateurs, where two young gifted music talents were each amply awarded as soloists. In idle moments I submit myself to the work on some editions that Friedemann has called me to do. Furthermore, I target a good deal of educational material for my students."
Once I heard you at a "Night of Culture" in Christiansborg Palace Chapel, where you had made some music for wind instruments.
"The management of the castle had given me this amusing task. For the "Night of Culture", I was asked to deliver 3 times half an hour of music. I was given a free hand to put into practice an idea I had long wondered about. It grew out of my curiosity of how form can be reflected in the sound. In language we can get the impulse to describe a character, a mood or a mindset through a form. A square person – or – you are tingling – triangular in your head – you are round – have many layers – and so on. Could you sound square – with four sharp corners to turn on? And what if corners were cut off? Would you become circulated and spacious – a circle – easy to get around? In the geometric shapes there are properties located, which can be transformed into a musical expression … Isn't it obvious to a square to sound like a quarter stacking? My experiment was, whether the music is in fact a basical language and a tangible expression. We recognize some of the same idea when we talk about timbre – some perceive exactly a chord or key in a certain color."
"I chose 3 French organ composers large-scale and sound saturated pieces for organ, all brass and percussion, as a musical skeleton of the program, so that the acoustics could draw harmonic architecture of the Castle Church. Inside between them I placed my geometric sound paintings – 4 miniatures for 3 Trumpets and 2 reflections for marimba – and in response I had for 3 trombones arranged 4 fugues, which Beethoven wrote while he studied composition with Albrechtsberger in Vienna."
It was very nice and sounded very festive, and just on a Night of Culture there must be space for both contemplation and also the great feature. And I remember it was a very cold night. – A completely different question: Do you have other interests beside the trumpet?
"Have always liked to draw – death-defying with a pen attacked the empty, white paper and waited for the imagination to find the way. I am also very fond of good literature. Eg. Paul Auster tells me a lot, and Karen Blixen as much, just in a completely different way. They both affect disturbing clean and deep in human nature, so you are not the same after having read them. Our senses must be stimulated and challenged – otherwise we will disappear from ourselves. At the same time I detect that the happiest moments seem to be where we forget ourselves. You mention that the Night of Culture was really cold – I do hope indeed that visitors in Christiansborg Palace Chapel forgot about the cold and instead wondered what they had heard?"
How is your view of music today? We live in a time where almost everything can be done and is being used, may also be abused. How do we move on with our own clean line of what we feel is the "true music"?
"Awareness of the mechanisms available in our everyday lives is needed. We have free access to knowledge, every day we get large amounts of information. The paradox is that it is almost impossible to take the qualitative selection and deselection. Much of the information that constitute our reality, is impossible for us to figure out or verify. We drown or get lost in it. A serious danger of the cultural pattern today is that we lose our sense of direction in the outside world, because it is difficult for us to sort reality from spin. Only entertainment is left back."
"My view of today's music – well, I just think, it's about getting started listening to all that exists. Our time has a lot of challenges, but here and there some brilliant minds are sitting with true human, really important things to say. The trick is to find them, so we don't drown in the amount of nonsense and empty calories."
Is it also about being true to your own attitude and identity?
"I read Peter Bastians "Apprenticeship " some years ago. He expresses something really wise, in fact something very un-Danish. He talks about the election – the Danish approach is that we are "trying to see if it is something" and if it is not immediately something, we choose something else. His point is that you are not doing yourself a favor by trying to see if it's something. If you choose, you have to make what is necessary to make the election succeed. Of course, it is exaggerated. But there is something healthy about the argument that you choose or you choose not. We are bringing up in all aspects of life to trying to see if it's something. That there is always a back door open. It stifles the real dedication to what you have to do. And keeps you away from some major insights and realizations."
But you can make the wrong choice. One of my good friends started to play clarinet and could not figure it out – and then he switched to the recorder and became one of the very best.
"If, for example, you choose skiing and you have no legs, you will have trouble with your choice, and then it won't help to dedicade yourself to the limit. The serious choice probably always arises from a realistic selfawareness where you would abandon yourself with the approach "I just try to see if it is something"?"
"Now it occurs to me that we have the habit to ask ourselves rational reasons for our choices. But the real reason to choose the music must be anything but rational – playing a musical instrument, immersing yourself in the music, and sharing it with others, it all means that you automatically move into a place where words do not find their way. And this carries the special, self-forgetful and listening moments when we are synchronous with ourselves … for no reason?"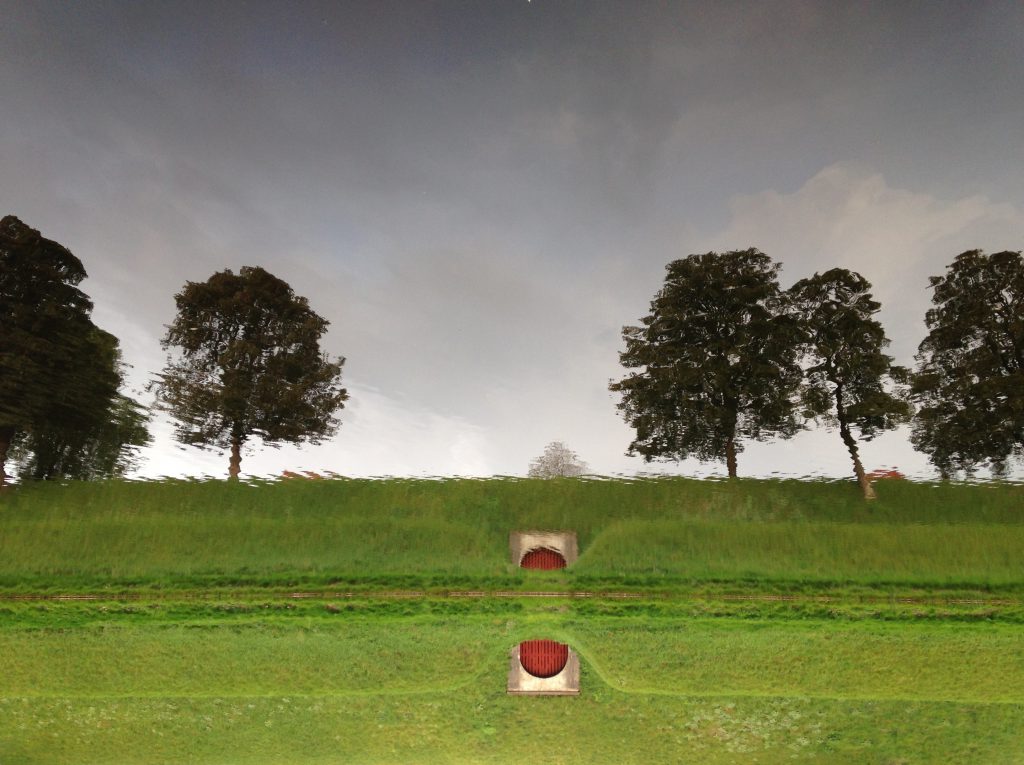 ---
Copyright: Editshop.dk