Interview: Leif Martinussen
Edition: Nete Parkov
Matías Hernán Sagreras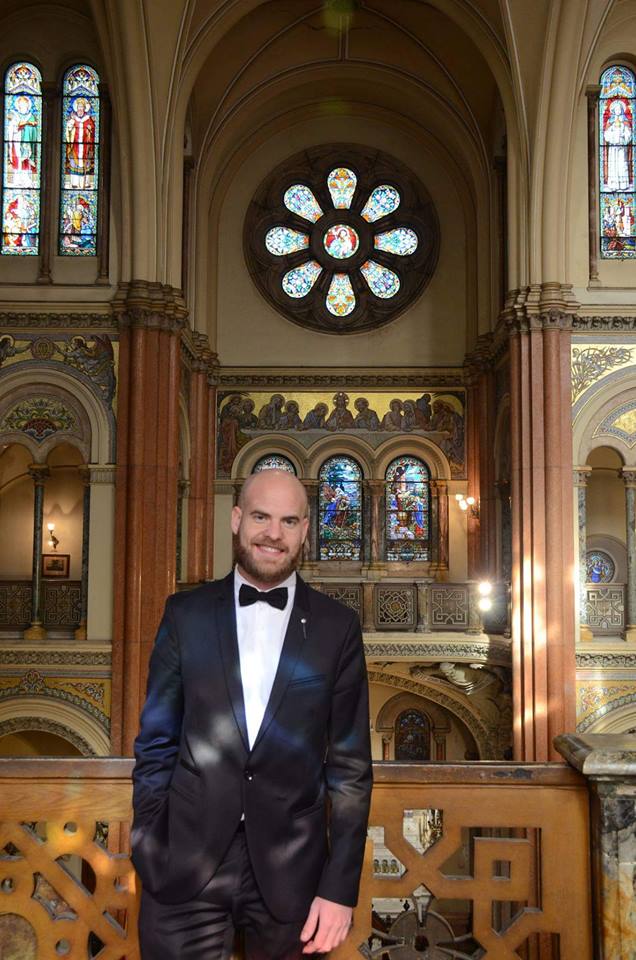 The first time I heard about Matías was in 2012, when he wrote to me. He had heard my "French" organ work Réflections d'un rendez-vous musical and would like to buy the nodes. I sent him an e-mail, and we became friends on Facebook.
Organist and professor in Buenos Aires
Matias Hernan Sagreras is professor at the Conservatorio Superior de Música de la Ciudad de Buenos Aires, where he teaches in Theory and Musical Forms – and he is organist and music director at the Basilica del Santísimo Sacramento in Buenos Aires, where he plays on the largest Mutin Cavaillé-Coll organ outside France.
Here you can hear him play Widor's famous Toccata on the distinguished organ:
Despite his young age of 35 years, Matias has previously had 3 other employments – the first at the age of only 13 years. I would like to hear a little more about this and fortunately he has agreed to give an interview to my blog.  And although I may feel tempted to hop on a flight to amazing Buenos Aires, I have chosen a simpler and cheaper solution: a digital meeting room. When I connect with Matias via Skype, he has just returned from a trip to Uruguay:
"Uruguay is only 200 km away from Argentina," Matias explains, "but you have to go by ship because there is a very large river between the two countries, Rio de la Plata. I visited a friend and at the same time I gave a very exciting and fascinating concert, at first music by Bach and then improvisation for a silent movie from 1928, The passion of Jeanne d'Arc – a French film directed by the Danish Carl Th. Dreyer. It is an excellent film and very suitable for combining music and pictures in a church because it has a religious theme. It was really perfect, so I enjoyed it a lot."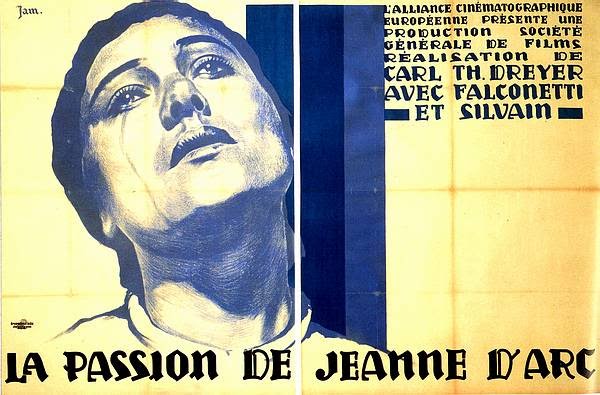 A few days ago, when we had agreed to chat over Skype, Matias wrote that he had been prevented because he had to go to the Swiss embassy. So I'm a little curious:
Are you planning a concert trip to Switzerland?
"No, it was on behalf of a close friend, the famous organist Christina Garcia Banegas, who lives in Uruguay. Do you know her? She has played Bach and Baroque music in both Europe and South America, and she is a Swiss citizen, now living in Uruguay. I had to fix her passport at the Swiss Embassy in Buenos Aires – there is no Swiss Embassy in Uruguay. So there were two purposes of my visit to Uruguay – I should give a concert and convey the passport to my friend so she can travel to Europe."
Have you been in Europe yourself?
"Yes, I've traveled in Europe – in France, Switzerland and Germany."
When did you first become interested in organ music?
"When I first heard an organ, I was 6 years old – it was at my older sister's wedding. A magnificent Cavaillé-Coll from 1926 (the last period of the Cavaille Coll house) put in the procession march, and I was so caught by the sound that today I can not remember the moment my sister entered the church. When I close my eyes, I can still recall the sound of Elgar's Pomp and Circumstance played with the French Cavaillé-Coll sound. So it is with great pleasure for me that next July I will play my first concert on the same organ, which has just been restored last year. After almost 30 years I shall play on the organ, which was my first experience of an organ sound. It makes me very happy."
Here Matías plays another piece of Elgar: Nimrod from Enigma-variations, originally for orchestra:
Your sister must be much older than you?
"Yes, she's 14 years older than me. And I have a brother who is 11 years older. So I'm a straggler. I came as a big surprise for my family – but of the happy kind."
Did you get music education when you were 6 years old?
"No, I started a few years later on an electronic keyboard that my mother had received as a present at her birthdate. In her youth she had studied music for a few years, but when she met my father, she left the studies. They moved to a small apartment where there was no room for her piano so they sold it. And then – after many years when she was in the fifties – my father gave her a small keyboard with 5 octaves. With that she taught me a few basic do-re-mi-fa-sol blocks – the rest I learned after hearing ."
When did you first play on a church organ?
"The first time I touched a pipe organ, I was 9 years old. I had a cousin who was a Dominican priest in a church where there was a large German organ. His father, my uncle, said, "OK, let's visit the organ, maybe you can figure out something about it. And a great memory of my first meeting with the organ is that my legs were too short to reach the pedals. But my hands found some Catholic sounds that I was familiar with. I fell in love with the organ and immediately exclaimed: Yes, I want to be organist!"
"My fascination with the organ was, however, of dual nature – there was the sound, but there was also the construction. The organ is an instrument, but also a machine. And the last part spoke to my boyhood dream for the future. I dreamed of being a pilot – flying a jumbo jet. So sometimes, when I was sitting on the organ bench to practice, I imagined that the organ was a cockpit and that I was ready to take off."
And perhaps there are still boys dreams that can be expressed when Matias gets to the organ:
"My passion for the organ and music grew more and, as 13 years old, I got my first appointment as a liturgical organist in the neighborhood parish. My parents had both functions as "Minister of the Eucharist", helping the priest to impart communion. First of all, I started helping as a mass boy and playing during the sacrament on an electronic organ. There was an older organist in church, and sometimes I asked him to play for free in the church. And when, as a 14-year-old, I decided to take lessons in piano and organ with a professor, I suggested the church a kind of barter trade: I play and you can pay my education. It was pure business.
I played in this church until I was 19 years old. And my decision to take education led me to be admitted to the Conservatory of Buenos Aires at the age of 18, first for a bachelor's degree in piano. Later I joined the National University Institute of Art (IUNA), where I took a bachelor in the organ (License) with Luis Caparra.
From 2005 to 2008 I was organist at Iglesia San Nicolas de Bari (Mutin Cavaillé-Coll organ); from 2006 to 2010 organist at Basilica de María Auxiliadora (Vegezzi-Bossi organ). And from 2009 to today I am organist and music director at the Basilica del Santísimo Sacramento (Mutin Cavaillé-Coll organo – the largest in Argentina and the largest Mutin Cavaillé-Coll outside France)."
The church in which you play – is it very big?
"No, not actually. Even though it is the church with the largest organ it is only 40 meters long. So the organ is something of a monster – but it's an excellent instrument. And the church is a wonderful building, the only church in Argentina, made entirely of European materials. All marble, all colors, all woodwork, the organ, the mosaics – all come from Italy, Germany, Belgium and France. It's like getting a ticket to Europe. You enter the church and feel you are in Europe. You leave the church and find out that you are in Buenos Aires."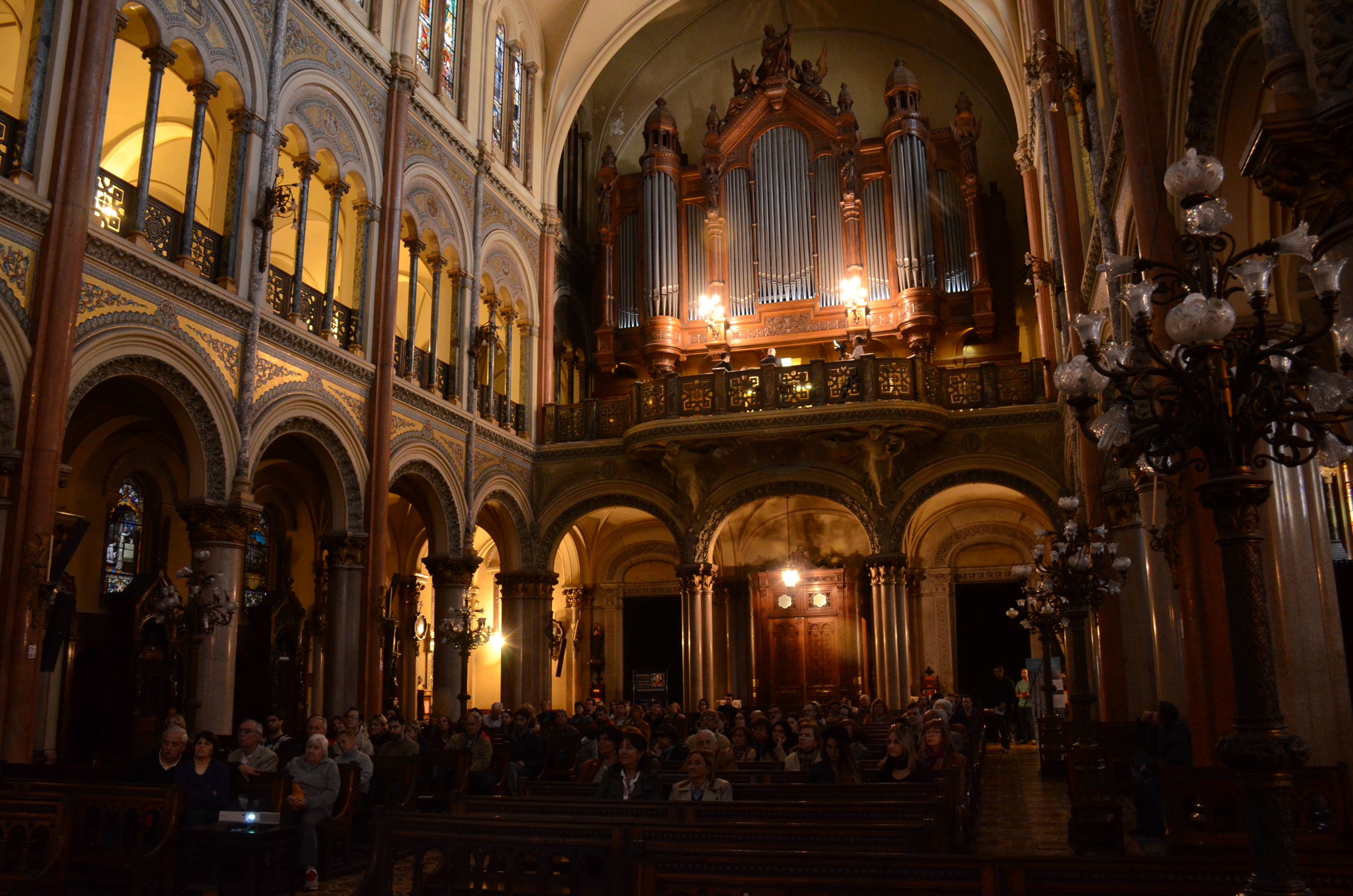 Has it always been the norm to install large organs in the churches of Argentina?
"It was something you saw, both after World War I an World War II when Europe was weakened and prices were low. Argentina was one of the richest countries in America through the first decades of the 20th century. And that you can see not only on the organs, but on the architecture – in the churches, at the buildings – how we lived seventy-eighty years ago. Some called it "America's Toulouse". It was a mix of Toulouse, Paris and Madrid.
During that time we bought a number of outstanding European instruments from France, Germany and Austria in particular. We ourselves have no organ builders – not yet. But you can find amazing instruments here. We have had all the traditions of European organs in Buenos Aires. Unfortunately, all Bach organs in the city disappeared during a period of drastic changes. But if you travel north you can find amazing instruments from the 18th and 17th centuries – in good condition, in very good condition. The Italian composer, Domenico Zipoli (1688-1726), who lived the last 9 years of his life in Argentina, has written a lot of music for these organs. And in the north there is a very important festival of baroque music and Latin American music in the coastal town of Chiquita. If you travel to the south, however, there are no organs.
Argentina is a very large country – 5000 km long and 2000 km wide. To the north, the country is mountainous with a dry climate and characterized by Bolivian culture. Buenos Aires is in the middle of the country. And to the south we have the Antarctic climate and the world's southernmost city, Ushuaia. So there is a big difference between north and south."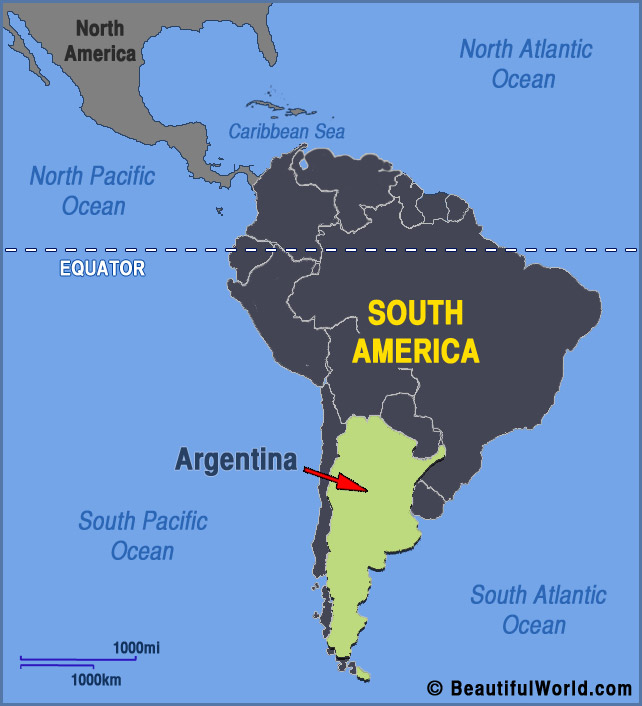 "I'm not really a composer. But I am writing music for worship services – liturgical music. In addition, I am a member of an association in Buenos Aires, which aims to maintain good liturgical music tradition and to work for the creation of new music. We try to do a good job, and I also write hymns for use in worship services."
"In the church I have both an instrumental ensemble and a choir. All members of my choir and orchestra are professional musicians from national choirs and symphony orchestra. So the standard is high, but it costs and there are no amateur choir in my church. Consequently, the ensemble and choir's involvement is limited to Easter, Christmas and other major celebrations – and to weddings where the bridal couple pays for their involvement. The church has no large permanent congregation because it is located in the business and hotel zone. Here are many tourists – 70% of churchgoers on Sundays are strangers. So by most services, the ensembles do not participate – I am then the only one to supply the music to the service."
Are there other musicians in your family?
"I'm the only one today. But if you search online, you may find something about Julio Salvador Sagreras, my great-granduncle, who lived from 1879 to 1942."
"He was a guitarist and composer, professor at the conservatory, and he released a guitar school, which received great recognition. But after him, there have been no musicians in the family before now."
Listen to a tango by Julio Sagreras, played by the Chilean guitarist Carlos Pérez:
What is the profession of your father?
"My father was an architect and my mother is a housewife. I was born and raised in Buenos Aires and have always lived here. But right now, I'm planning my first big move because there is no possibility for continuing education in the organ in this country. It requires that you either go to the United States or Europe.
It's my plan, first of all, to go to San Sebastian in the Basque country of Spain. Here I can get a soloist education. In addition, I have the opportunity to take a master's degree in Strasbourg. So, that's my plans for the coming vacation, and I'm very excited to get started.
But it's also my plan to return to Buenos Aires. It is a big problem here that many of those who go abroad to graduate do not return. So unfortunately there is a shortage of highly trained musicians who can teach here in the country. It is therefore my wish to educate and develop myself as well as possible, so that I can then make an effort for my country. I love to teach."
Listen to this prestigious performance of an extract from Maurice Duruflés requiem with Matías at the organ:
How is your organ repertoire – Do you have your own composers and traditions in Argentina?
"My teacher studied in Europe, in Munich. And all disciplines are centered on classical European music throughout the 5 years of study. With regard to programs for our graduation exam …. Well, unfortunately, we do not have a great Argentine repertoire. It's also a problem I'm trying to do something about – I want to work for new Argentine organ music. The most important composer in Argentina was Alberto Ginastera, who has written both opera and ballet music. But he has only written 2 pieces for the organ. That's nothing. Our other composers also wrote only few organ pieces. So there is no Argentinian organ tradition of importance. It is my desire to introduce more new Argentine organ music in the teaching material at the conservatory as a natural discipline."
 It has been a pleasure to talk to you, Matías. I hope that one day I will have the opportunity to visit your exciting country.
"O yes, you must definitely go for a trip to Argentina! Despite the distance and different cultures, there is a fine understanding between us – not least musically. As soon as I heard your music for the first time, I thought: This I would like to play!  And when we celebrated the 100th anniversary of the church, I introduced a series of small Sunday concerts in 30 minutes – every sunday after the Morning Service. We opened the doors and the audience could go up to the first gallery and listen to the concert, look at the organ and the console etc. So I had to study a lot of music and at one of the concerts I played your organ piece "Reflections d'un rendez-vous musical". I am not least impressed by the second part, Cantabile, which must definitely be played on a French Cavaillé-Coll organ."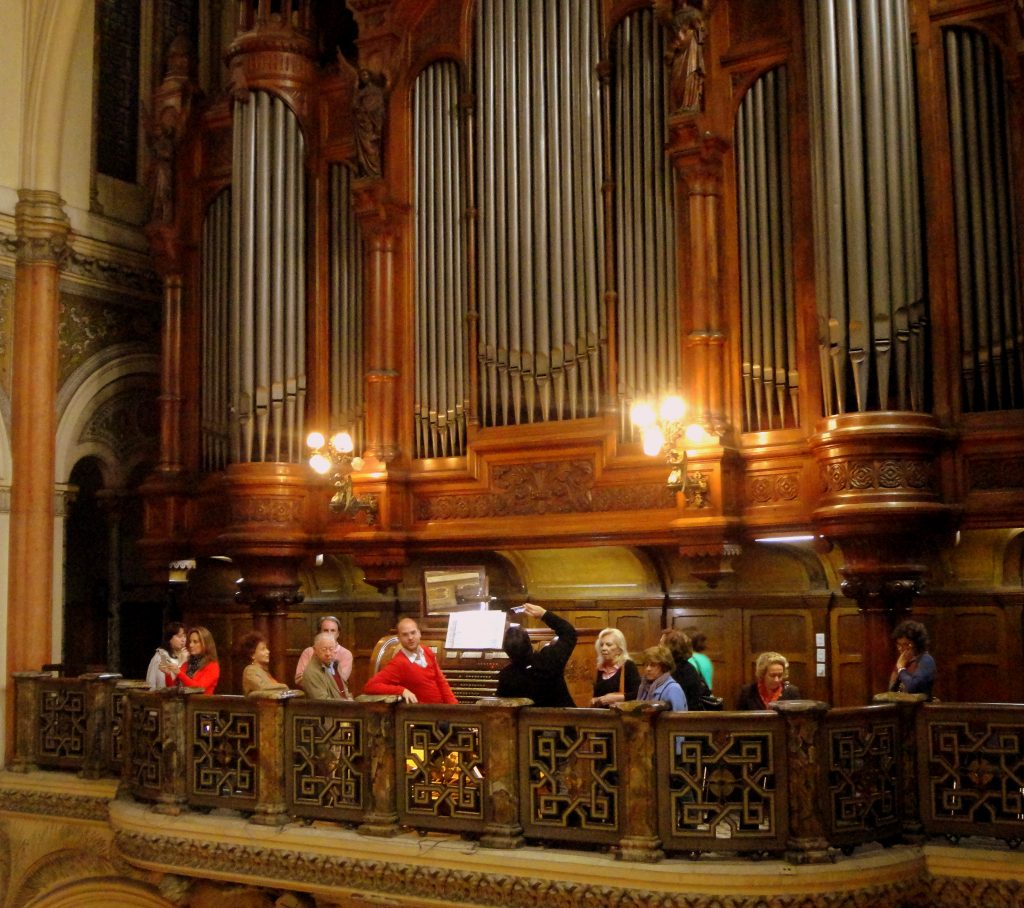 I thank Matías for the interview – and his kind face on the screen disappears. It makes me very proud and deeply thankful every time I succeed in writing a work that can touch the heart of a great musician – even in a distant continent. There is really something magical about releasing a piece of music and discovering that it – like a bird – can find its own way to a new soul and thus gaining life once again.