Susanne Elmark, Coloratura Soprano
Interview: Leif Martinussen
Edition and translation: Nete Parkov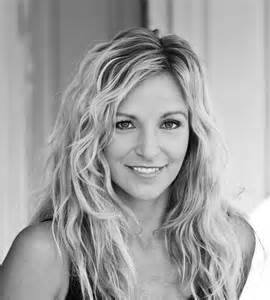 During the last 25 years I have had a career in opera houses, theaters and in the major concert halls worldwide. This, I never thought when I started singing as a child, or when in March 1992, I started my professional debut at Gasworks Theatre with Theatre Director Morten Grunwald.
The quotation is from Susanne Elmarks topical autobiography "Purposely it was – A life on stage and in a suitcase". The book was published in November 2016, and I read it with great interest over Christmas and New Year – just as I with great pleasure listened to her new CD, which contains 12 highlights of the most famous opera composers and is a demonstration of vocal technique at the highest level, combined with empathic sense of form and musically convincing interpretation. In March this year she will be celebrating her 25th stage anniversary, and I go through my old concert programs from the time when I was an organist at All Saints Church. I clearly remember that she gave performances several times in my church, both as a soloist and as a member of the vocal quartet SAFIRE – I wonder if it was in the early nineties?
Now I discover a program from a concert that took place Sunday, March 15, 1992 at 16 in the crypt of All Saints Church. It was just the mentioned vocal quartet, consisting of two sopranos and two altos, who gave this performance. The concert was a resounding success, as the charming quartet provided entertainment on a grand musical level and was also a joy to behold for the enthusiastic audience.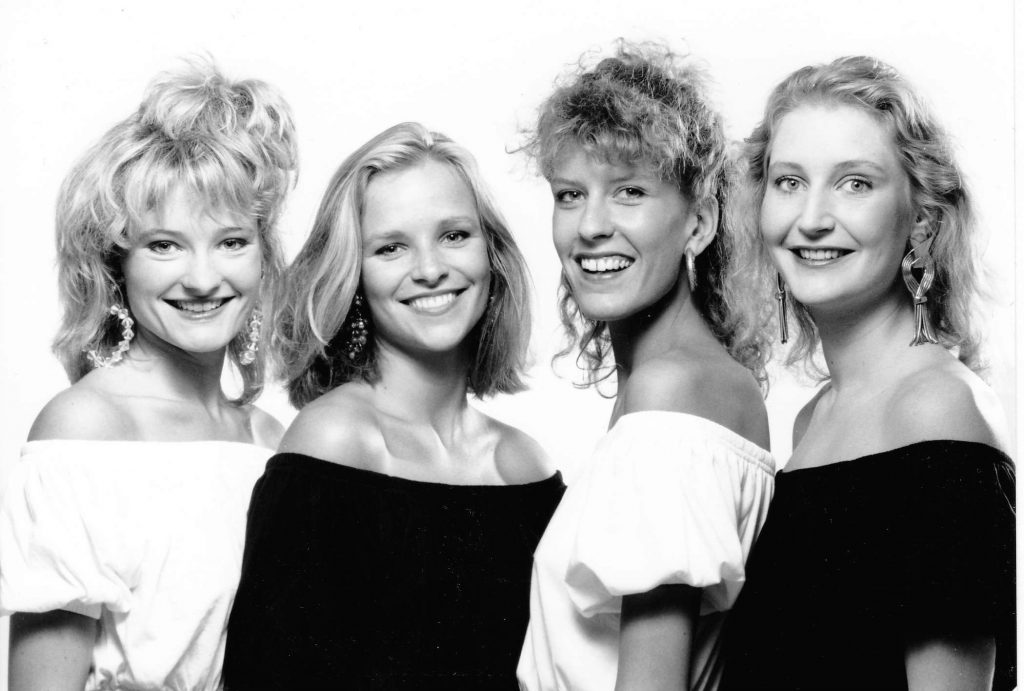 A member of the vocal quartet was Susanne Elmark, first soprano. And with something approaching awe, it dawns on me that it happened in the month of her debut, March 1992, and that she therefore at this concert was at the very entrance to an unknown career path as an opera singer – a journey of evolution which she in March this year can celebrate with her 25-year stage anniversary at the height of her career as a now internationally known and celebrated coloratura soprano.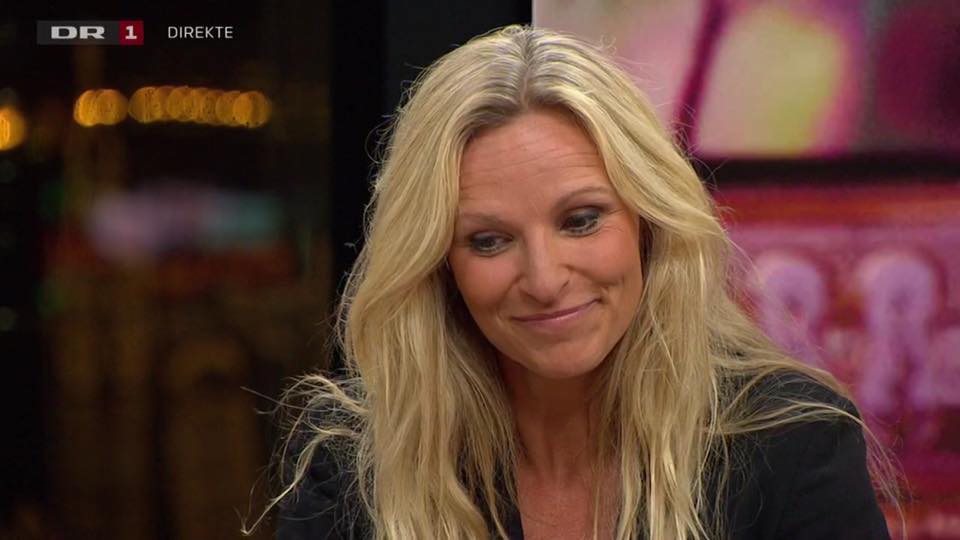 This cold day in January when she steps through my entrance door, Susanne Elmark is a very beautiful woman of 48 years. There is not the slightest prima donna of her as she with her long loose hair and casual dress with army-look sits down at our lunch table, almost resuming our small talk from decades ago. Certainly I have read the singer's newly released book, but I'm curious even to ask her some questions about the impressive career since our cooperation back then in the '90s. As if I might find another new explanation of the realm of nature, that a flower pops out of the bud, I ask the question that she already has explained in her book:
And the answer is just as logical and simple, as if I had asked a nightingale, when it first started to sing:
"Singing I always did, that's how it began", Susanne answers.
"My parents have told that I sang before I could talk. I sang a lot of German and Danish children's songs – my mother is German – without words, since I could not speak. I've always sung and always used my voice. My father was an organist in the Catholic cathedral, and since in connection with the second Vatican Council it was decided that high mass would take place in the local language, and thus in Danish in Denmark, then music with Danish text was missing. My father started to compose music for the Catholic Church, and his Masses are being used in the Catholic Church today. He also composed a children's Mass for two voices, which I sang with my brother who is 1½ years older than me. I've been 6-7 years, I think, when our singing was recorded on tape, for the use of learning at schools and monasteries."
"When I was 9 years, the 40th anniversary of the Radio Girls' Choir was shown on television, and my father exclaimed: This would be beneficial for you, you should try it! He was a high school teacher at the Christianshavns Gymnasium, and several of his students were girls who had been in this girls' choir and loved it. So he knew that it was something that came to be a big part of one's identity. In addition, we lived close by the Radio of Denmark. Actually, I had not been particularly enthusiastic about singing in public – and not related to the children's Mass either. I loved to sing, but I did not even know that my singing was especially well. I was nervous, and I really panicked at the thought of having to participate in the admission test. But I was admitted, and soon I became one of the main soloists. Much of my vocal identity was created there – and also the desire of acting and finding the satisfaction when things are going well, and when you eventually believe in yourself."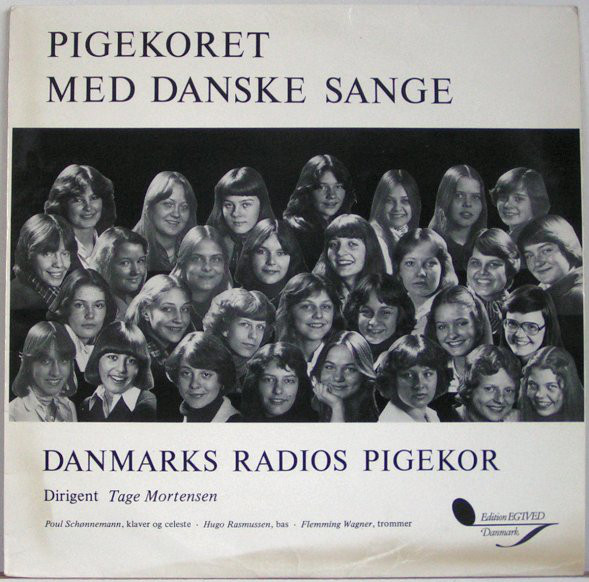 "And then I found out what discipline is also required and how hard it could be. Like driving long distances by bus and arriving at a hotel when accommodation was required. But often we just drove back home on the bus the same evening. Harsh conditions, miserable wardrobes, short pretest, some form of unrest – and then you still have to go on stage and perform at a high level. That's what I learned in the choir – it is a special gene that is necessary to think it's funny, to not stress or collaps of it, so that you from such conditions not will be able to perform at top level. That's where you'll be able to separate the wheat from the chaff. And gradually came the realization that it requires a lot of body and mind to endure it, both mentally and for the vocal terms."
"When I was 15 years old, the choir conductor Tage Mortensen pulled me aside and encouraged me to devote myself to the singer career. He believed that I could reach far and asked if I might want to take singing lessons. I remember how stunned I was. It was not a thought that had beaten me, so in many ways it was he who got me started. I took private lessons. And when I came to the Conservatory, it all went in quick succession. But before I came to the Conservatory, I also started in the chamber choir Hymnia. A singer who was my colleague in a church choir was also a member of Hymnia and asked me, if I would like to become a member too. I did not really want to, because I had just stopped in girls' choir and was tired of singing in choir. But then, anyway, I went for the audition, and it turned out that Hymnia would become my identity and my base of friends for many years to come. And the mixed choir, of which I became a part of for the first time, gave a little more body and a more physical experience than singing in a girls' choir."
Singing in a mixed choir also gives another dimension to the product you are engaged in?
"Completely. It was on another level. And the social community you get through a common interest and passion – song and music, the acting, the many fun trips. It was some very exciting years – I got a taste for acting, and many of the friends I made during the period are still my friends today."
The World scenic music and performances, as Susanne Elmark is part of, fascinates me. As a church organist and composer I have produced music for lots of texts – and texts have been very important in my view. I like etymology – to delve into the matter and decipher the original words. In some way it is good to keep this as a memento of what to give the right suit of sound between text and music. This, I Express to Susanne, and she looks thoughtfully:
"I find it's a very interesting view and very funny, because I just made "The revenge of the Bat" as concert – in fact, semi theatrical – as New Year concerts with the Aarhus Symphony Orchestra."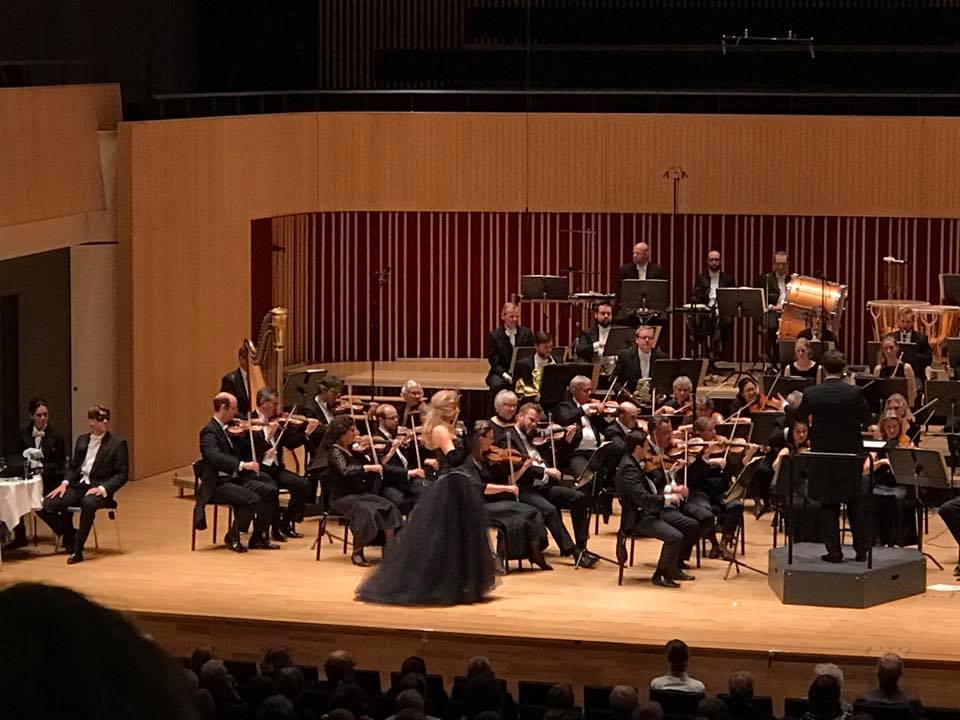 "The last day I met at breakfast Michala Petri, who was to play for the opening of Aarhus as a city of culture. She had read my book and praised it to the skies, which of course really pleased me. She found it touching as well as informative, and she emphasized different things, such as it was idiomatic written and "musically in its construction." It's not something I've thought about, but she had paid attention to this, and I thought that was very interesting. She clearly felt that it was written by a musician, and she meant that the positive angle I had chosen was something that you as a musician need to have. You have to go on stage and go with the project, you are a part of – go with the music, you are performing. You can't think "This is crap, I do not really want to do that!" It will not work. You have to be a part of it, which I also write a lot about in my book. Michala Petri thought my book gave a very good picture of what it takes to be a musician, what most people have no possibility to know anything about. And it fits very well with your statement that a musician will also have an interest in language and word building."
Text and music gotta be like hand in glove. It helps to ensure that the listener will be affected. If the music paper simply lies in a drawer, it's not worth much.
"It's just like wood puppet Pinocchio, which can turn into a real boy. It is all about interpreting – you have to show your intention, and only when you do, the audience feel addressed. Otherwise you could just connect a metronome with a computer. It is only at the moment that it becomes humanized, transformed into flesh and blood, that the musician and singer feel the great challenge, which makes it all wonderful to perform and to listen to."
It has almost become a term to ask: Can you sing the high C? But in the Queen of the Night aria you move into an even higher level. And there's a difference between climbing the mountain and jumping up there. How can you be moving into such an elevated passage of coloratura?
"It is something from nature, whether one is a lyric soprano, or whether one is an ultra-high soprano. And the high C – yes, it's true that it exists as a concept, as something near the top of Kilimanjaro – and nevertheless, the Queen of the Night hits all the high F, an entire quarter higher!"
"But it is important to point out – it is not a measure of skill, if you can take the high notes. It is a question whether nature has given you flexible vocal chords and which are a bit more suitable for the vertical expression, which is the way coloratura was composed – as something like up and down cycles – in contrast to the horizontal lyric soprano who sings with long, borne phrases without very big movements, but that in turn requires long brush strokes. I would feel suffocating to sing Pamina but I have all the years found it easy to sing Queen of the Night. And conversely, I know that there are others who think that Pamina is an easy party to sing. It's a matter of what one's voice is suited for. And then you can say that while there are many good Pamina's, then there are not many Queen of the Night's. It has been my good fortune, I would say, and it helped me to go out and be a singer of the world. It was because I found myself in this niche."
When did you start your expatriate career?
"In 1995 I responded to an advertisement from Kammeroper Schloss Rheinsberg, who had a bulletin stating that they were looking for singers. I volunteered to audition in view of the extremely demanding coloratura soprano party as Zerbinatta in Richard Strauss' opera Ariadne on Naxos – and I got it. It was the beginning of my expatriate career when I got down there in the summer of '95 for a large scale project with Christian Thielemann as a conductor, the summer before he was to start at the Deutsche Oper, Berlin. And it was a longtime experienced instructor from the Deutsche Oper, Eduard Fischer. So it was a great team to be allowed to work with as a young singer."
"And this summer – here 22 years later – I shall travel down there again to hold a one-week master class – thus a circle is closed. And when you get that far in your career, then it feels quite wonderful giving back of your qualifications."
Can you still feel a little timidity facing the major tasks that lie ahead?
"I struggle with that timidity every single day – more impressed by myself, I am not. I also know that Yehudi Menuhin was terribly afraid of being revealed that he was in fact not able to do anything. I think the majority carries that humility if they are brutally honest."
"After the flying start of my career I also at some point got a collapse – a crisis – during which I felt that I could not perform in the same way as before. I lost a bit like "innocence" by going from being a little unimpressed "Well, I can easily do this!" – and then to doubt that I could. I was suddenly aware of the high altitudes, I found myself in, and now I was not really able to animate the item. It was some tough but also interesting years, because it is a situation where you really learn, rather than when just riding a success wave. Therefore, I subsequently continue to work with my voice and my technique. And finally, there is also the fact that the voice is organic material that is changing. You almost have to take daytime temperatures of how voice is working today, and then relate to the state."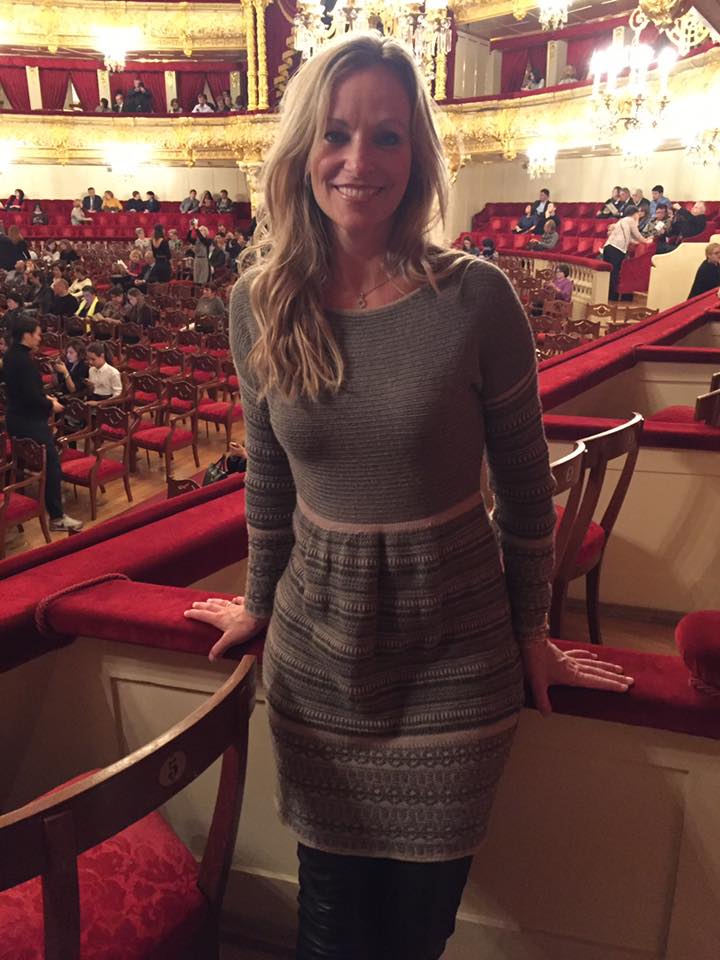 "In many ways, however, I have never sung better than I do now. So I'm on top of my career right now with many, many interesting things in my calendar. At the Staatsoper Berlin I shall have my debut in 2019. And in 2018 I go to the opera in Madrid, where I have sung before, and sing in "Die Soldaten". I must also prepare a new production with Peter Konwitschny, which is a great instructor. So there are many, many interesting things waiting."
Die Soldaten, composed in the years 1958-64 by the German composer Bernd Alois Zimmermann (1918-1970), is according to Gyldendals Large Danish ( a reference work) a so-called total theater opera, characteristic of Zimmermann's pluralistic collage style, which quotes from the history of music are parts of a colorful, atonal structure.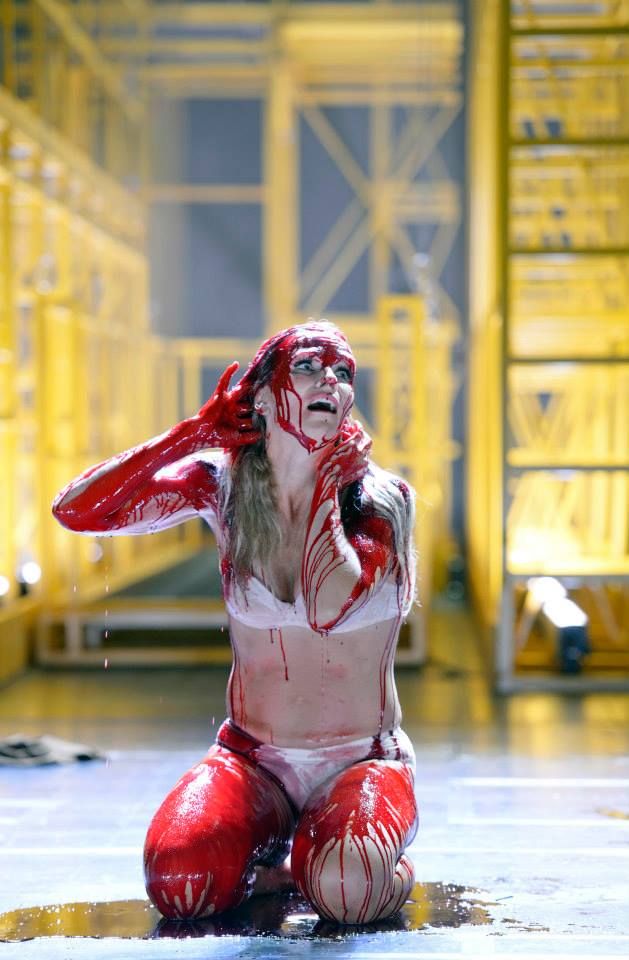 Susanne tells about singing this type of music:
"When you're doing very, very difficult music, ie newly composed and atonal stuff, I've often thought: It's not possible to learn this, it is simply too difficult. And then suddenly you solve the code, suddenly there is a phrase that gets stuck in your head, and you surprise yourself in walking around humming it. Because if it is atonal, ie without tonality, a singer can not catch a tone out of nowhere, unless you have perfect pitch. It's not like going to the piano and touching tone A and then you will hear the tone A. Or a flute that puts first finger down there, and then comes the right tone. You need the tone from somewhere – and the surrounding – if you do not have perfect pitch. However, I have an approximate perfect pitch, which is more a muscular memory. And that results in the fact that I can not read a note and sing it transposed. If it is printed in one key, and I must sing in another – that confuses me."
You cannot tell yourself that it is still the same key?
"No I can not. Then my muscles do not work it out. I also remember from my time as a choir singer – if the pitch fell during a song to be sung a cappella, I could also get confused. I could not figure out how to look at the music, when it was in fact a semitone lower. I have such a relative sense. So it's a huge challenge for a singer to sing atonal music, precisely because we are not keyboard instruments that can get the tone mechanical. We have to deal with – ok, maybe 3 bars before I'm going to sing my tone might be sounding from a horn, or maybe I need to think a quarter up from the horn tone – and then just hope that hornist play it right – it requires full concentration."
So you are reviewing the scores to see how you can capture the tones?
"Absolutely, you do all that kinds of notes. And that is also what makes it hard ahead of premieres, if you have received a piano score but do not really know what happens in the orchestra – then there will be no recordings to listen to, you do not know how it sounds. There is, in fact, a lot to prepare as a singer."
Susanne Elmark has just received the P2 award "Concert moment of the Year" because she. as stated in the explanatory memorandum "has played a central role in the fact that Bernd Alois Zimmermann's opera 'Die Soldaten' has attracted international attention in recent years. She has sung the role of Marie in a number of international venues in Berlin, Zurich and Buenos Aires."
I congratulate her with the price.
"Thank you," she replies. "They actually bent the title a little. I get the award for my role in "Die Soldaten". And it was not a concert, but an opera. And I haven't made it here. I have this year made it in Buenos Aires at the Teatro Colon, which ranks as the world's third best opera house. And I have previously sung it in Zurich and Berlin, and I'll sing it in Madrid, Nuremberg and several other locations in the near future. So this price, I also got for the size of my enormous rehearsal work. It took me almost a year to learn the party, and I'm very honored of being chosen to receive the award, and of the focus and attention on my performances in the world, as it entails."
One question that you are probably often asked: How to tackle nervousness before a very, very demanding performance?
"That's individually from musician to musician. Some are affected by excessive nervousness at the moment, they go on stage. Others may struggle with it before, but are icy, when they go on – and I am probably mostly the latter. It's also somewhat a matter of what is at stake. You are more nervous when you have a feeling that there is something that can go wrong – that there is something, to be dumped on. But if you are well prepared, feel good with your voice and yourself, feel at ease – are pleased with the ones you perform with – then it's a party going on, then it's a huge kick, a huge satisfaction to go on stage – and then it is what really makes you want to be in this profession."
"I write a lot about it in my book. And as I mentioned, as a child I was very nervous when I had to act. But as time goes on you find out that there are limits to how bad things can get. So you just have lifted its bottom margin of … well, how much it was just a question that I even thought it was not good enough or how much it was something that everyone discovered. Or was it actually better than I think. My daughter, who is a violinist, has the special ability that she in most cases can provide 120% when she is on stage – she can totally compress expression and musicality and empathy and presence and interpretation – that is, that everything just going up to a higher level. That's the way it should preferably be. But of course, it happens on the edge of nervousness which, when it not beats you out on the contrary brings you further. As I wrote in my book – it's not for nothing that the world records are being broken at the big sports events. On the whole I often compare our world with the world of sports. There are many parallels to how to train your endurance – how to need some natural form of muscular endowment."
And the key is discipline?
"Discipline, work ethic and edification of stability – whether it is physical/mental – but this adrenalin rush in the body, which can sometimes get one to be better than you almost are, it's a bit the same as in the world of sport. So nervousness is not necessarily bad, it's also where things get highly compressed."
Do you have rituals that you do?
"Not so much – yet. Last Sunday I made a concert with my good old friend, Leif Greibe who is a pianist. We have been classmates at the music conservatory – and we have the ritual that we should preferably have pressed our thumbs toward each others before we go on stage. However, only him and me doing it – I don't do it with anyone else – but here's still a little ritual. Otherwise, my ritual consists more in my general lifestyle and my general way to take care of myself. I live free of gluten, I live free of milk – I have the last 7-8 years found out that this is better for my health. My immune system is stronger, I do not get as much phlegm in the throat and my stomach feels better. It keeps me more stable. You need your sleep, you should preferably be mentally balanced and aware that there is no draft and smoke. And I'm allergic to dogs and cats. So I always ask: Is there a dog here? I have to take care of myself, because if I have an allergic reaction, I will not be able to sing for three weeks."
"But I would also add: I am not hysterical – I have chosen not to be hysterical about it. I have 3 children – and I have never failed to take my sick child in my arms. I have colleagues who are moving to a hotel when they have sick children, in fear of being infected. I've never done – so this is also a choice. And when the book is called "Purposely it was," then it is because there is a lot that has been partly motivated by my own free will but also by the power of the will. You take some decisions and fight for them. And I wanted children and – yes, I'm not saying that I would have a world career, because I had no dream about it – but I would certainly succeed in the great challenge it was to sing. This I have always believed that it was."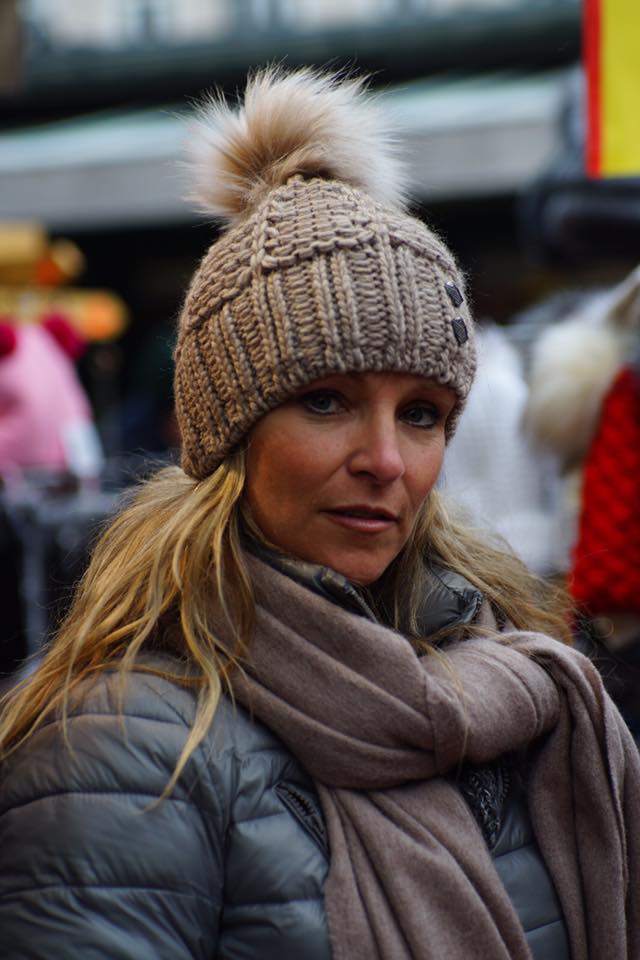 When you leave your practice room after a long rehearsal and then suddenly have to deliver the same stuff in the great room, how do you experience the acoustics change?
"Luckily, the fact is in most cases, it's easier in the great acoustics than in the small. So it's actually easier to get out in the real world than standing and fighting with something in rehearsal. Thankfully, it's that way around."
The tempos can change, so they say?
"They can completely change the moment you are working with an orchestra – eg. when building an opera production, the practice session takes place in the first many, many weeks with piano. And at that moment, when the orchestra replaces the piano, tempos might simply have to be a little bit slower, usually because it is a little heavier to deal with. And as you mention about the acoustics, you always have to adjust according to the room you are in."
"I am not bound by metronome markings, so I have no specific tempo necessarily just being right for some aria or any other work. Today it was just like this – today we made just a bigger ritardando there – here we kept this high note a little longer, because that's how it should be. The space, the inspiration, today's form, anything can come into play. But it's also what hopefully makes it more interesting to hear something live – rather than just putting on a CD."
That's the great thing about the moment – it is now, it happens – it is now, dissemination takes place. And there is a human being up there who is very vulnerable – people are all watching and listening. Perhaps there is a certain point everybody is waiting to hear – the place where she hits the high F?
"If it's Magic Flute and Queen of the Night, yes, then all are waiting for her high Fs. Both this – but also, it's the most famous part of the opera. If you watch Hamlet, people are waiting for the monologue of "To be or not to be" – so there are several aspects of it. But of course, it is the moment when everyone is aware that now it's the highest trapeze. It is now the lights will go down, the drum rolls will sound and the safety net will be removed – to stay in the circus language."
You travel a lot around the world, your suitcase is not tucked away – it is constantly in operation. You also have three children at home, you may be thinking regularly that now it will take some time before you see them again. This contact deficiency you may experience because you are constantly under pressure with rehearsals, performance time, etc. – the private sphere meeting the professional – how do you feel?
"It's just an aspect of my life that I've gotten used to, and my children, of course, have also become accustomed. They know no different. And happily, they can primarily see the benefits of it, because they often come with me, they participate in all sorts of funny and exciting trips. I introduced them to my world also, they all play instruments. I have always insisted that they should know what kind of an environment and what rich world it is. You could say I have, of course, times when I am more busy than many others. But when I'm at home, I might have more freedom than many others who have steady work. It falls into blocks, and my children are well, they are well-balanced, happy, funny and lovely children who also seem to take up music. So it certainly has not deterred them more. My daughter at 24 is a professional violinist already. My son at 17 has also one year ago decided that he would try to go the way of the conservatory and the violin. And my youngest son at 10 is very gifted at both violin and piano – and football. He has many interests – even the universe. But I could imagine that it will be the piano, he's going to pursue."
"I see them all as well-balanced, and they may well write their own books even one day in many, many years and tell if the situation is very different."
The genre of opera, which for some can be perceived very elitist, as an art for the few – if you are about to take today's pulse, how does it look for its future?
"I do not think we should be afraid of it becoming extinct, because it's also something you maybe a little later in life may acquire interest in and can see the qualities in. Opera as a genre has also become more digestible because it is gradually being set up in more and more exciting productions. There are more instructors who come from acting. This places greater demands on the singers – it's not merely blocks where the singers are standing, but there is really a requirement for staging and acting. Also, costumes and lights and everything is perhaps more entertaining than you sometimes earlier saw it."
And it's also a genre that develops, you might say – because newer things are being written, right?
"Yes, and also in step with the instructors coming from acting, it also became more and more the case that they would not compromise on how singers looked. So there are not as many of the bodily very bulky opera singers as before, because there are more and more directors who demand that you have to make an appearance that makes the role credible. It's no good, that it should be a beautiful princess, and then we have a much too great person standing on the balcony."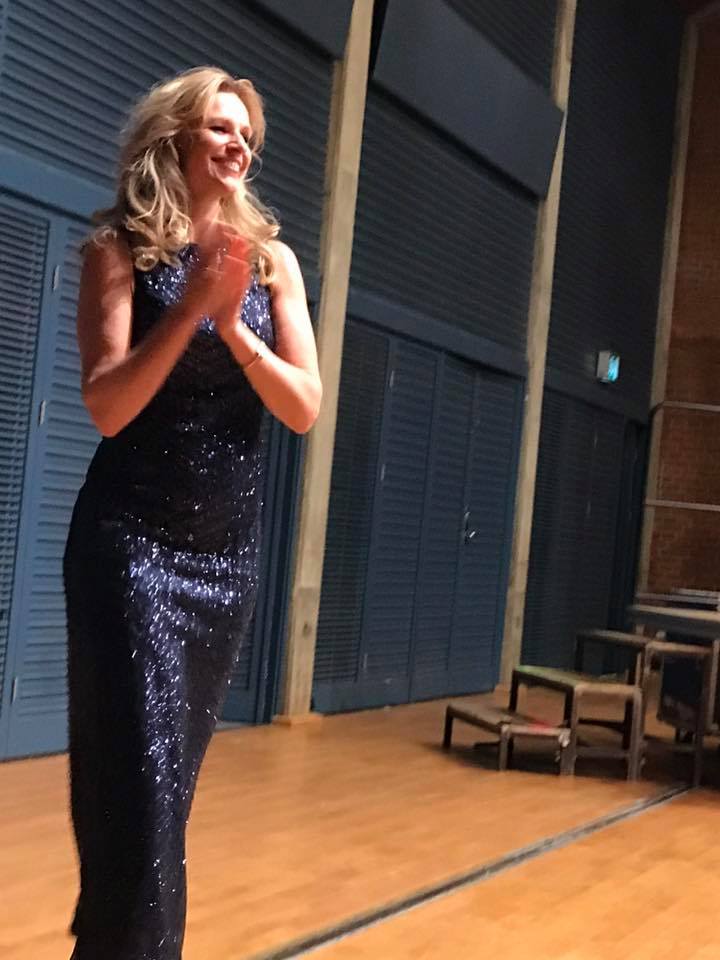 "But opera will probably always be a niche because it is a complicated language, which is not saying all people anything. For some it might be like hearing a speech in a language you do not understand. Then we would all decline."
"It's a question of culture, and the word culture is all about something that is cultivated – as opposed to nature. Opera is not something natural – like the classic ballet is not. There's no one who wakes up one morning and can sing opera or dance on tiptoe. It is something you cultivate. It must be cultivated to be performed, but it must to some extent also be cultivated in order to listen to it."
"Having said so, I have many, many positive experiences with singing for people who have never heard a live opera singer before, and who are always blown away by it – are fascinated by almost being able to feel the vibrations, the energy metabolism. I have also been singing for companies, where is said: No one here likes opera, so you need just sing musical or so. And if I just put one or two opera arias between them anyway, then it has been those songs they were most fascinated by, because it was in them, they could hear the equilibrism – it was in them, they could hear something out of the ordinary. And here I contradict myself in terms to say that you must have been cultivated for it. But if you sit in a company, and suddenly arrives one that is going to entertain, then you may want to remain open-minded to it. And that is probably the most important thing – to be open-minded. Because, if you listen with open ears and a positive mind and sees something too, which appeals to the sight, then suddenly you might feel drawn to it anyway. So many times it has happened – even in these New Year's concerts, I've had the last couple of weeks – that people come to me and say: Wow – now I want to go and hear a real opera – I have never experienced something like that before – this feeling of almost being hit by a wave of energy."
Well, you are in every way a fantastic ambassador for your world when you can help to convey a greater desire and joy in order that the genre can remain alive.
"It's lovely – also with the age I have reached now, and with the experience I have – to be able to pass it on in master classes. In a few weeks comes a young singer from Buenos Aires who heard me there and wants to have singing lessons with me. It's also a way of being an ambassador – that she simply crosses the Atlantic and comes here because she thinks: That's how I want to sing!"
One last question: do you have time for interests outside your profession?
"I have no time for big things in addition to what my life features of my profession and the great, great preparatory work, also located in the profession. It's one of the things I also in my book call an iceberg – that people see the tenth, above water, but not the nine tenths, which are below. So it takes up a lot. If nothing else, just those memorisation exercises in the head that are constantly running – what you currently are in the process of learning. And my 3 kids and all what they involve with fetching, bringing, practicing, instruments, uphold, reading bedtime stories – and all that. And then of course some privacy, because I'm in a relationship with Anders Samuelsen and am trying to take some part in his life too."
"A decidedly hobby that is something completely different, I can not say that I have time for. But I try to do jogging as much as I can, and I view this as a form of decoupling. The fact that it is also my way to keep my body and my psyche stable, makes it obviously not quite just a hobby. But the whole thing is probably a large circuit of trying to be a happy person."
Copyright: Editshop.dk