Lidia Ksiazkiewicz, Organ and Piano
Text: Nete Parkov
Photo: Leif Martinussen
Copenhagen the 19th August 2015. It is a nice warm summer evening in Sankt Stefans Kirke, Nørrebro. The beautiful slender woman stands at the piano in front of the audience. Her smile is brilliant, she has a scene accustomed appearance, when she greets her audience with small gracious nods. Then she sits down on the piano bench and the music fills the room.
It does not require many seconds of listening before you can ascertain that this is a very great artist. She is playing the big b minor sonata by Liszt, one of the Romantic Heavyweights providing towering requirements of musical technique and intellectual contemplation. The piece is about half an hour duration in a long throughcomposed form. The virtuosic and deeply expressive piano playing makes a great impression on the audience. They are in breathless concentration during the whole piece, and even after the deep end tone they hardly dare to break the silence. But then the applause thunders through the church.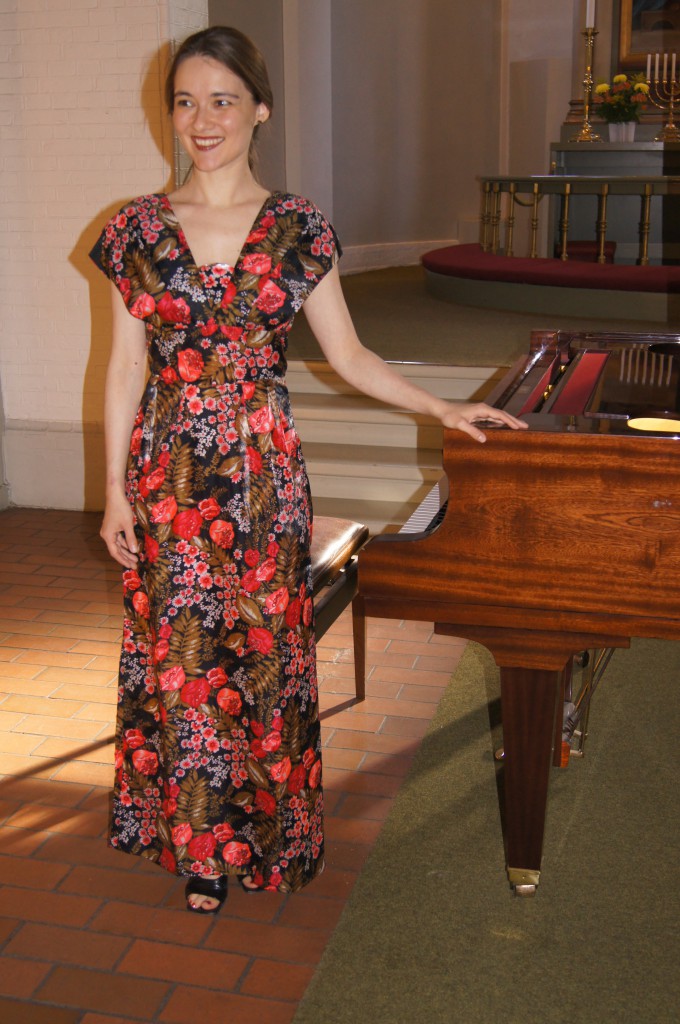 After receiving tributes, the soloist walks down the aisle and enters the stairs to the organ. In the gallery she changes from dress to jumpsuit and puts on her organ shoes. After the pianistic performance we are going to hear organ music. If we from the magnificent Liszt-universe with all its facets and variations should have gotten the idea that the soloist had now shown us her full artistic personality– well, then one must realize that she embraces wider, for example the playful and frisky side of her musical character that now will follow.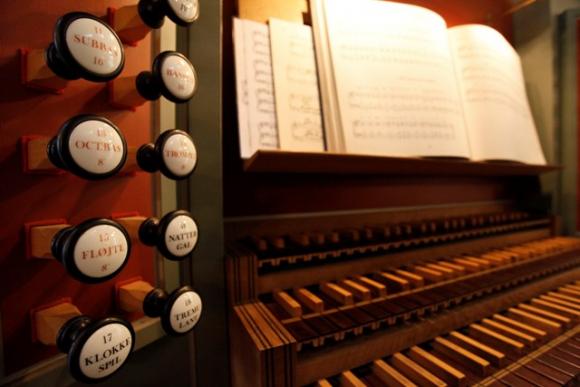 When one has a bit of a kid inside, you cannot resist the charm of the very special organ in Sankt Stefans with its many special effects like chimes, nightingale, bass drum and cymbals. So the organist has been inspired to make a joyful and temperamental cocktail on the organ in rousing rhytms – Scott Joplin ragtime – and southamerican salsa, samba, tango and rhumba by Jürg Lietha and Astor Piazzolla.
Lidia Ksiazkiewicz is about to wind out her concert tours of the summer. After giving several concerts in other European countries she has now reached Denmark. Here, she devoted a week to give 3 concerts. And this concert on a Wednesday in Sankt Stefans Church is the second. Last Monday she gave a concert in Sions Church, Østerbro in Copenhagen. And on Sunday she will go to the southern part of the country, Sankt Nicolai Church in a town called Nakskov on the island Lolland. After the visit in Denmark there are more concert tours awaiting her in Holland and Italy before she returns to her home in Strasbourg.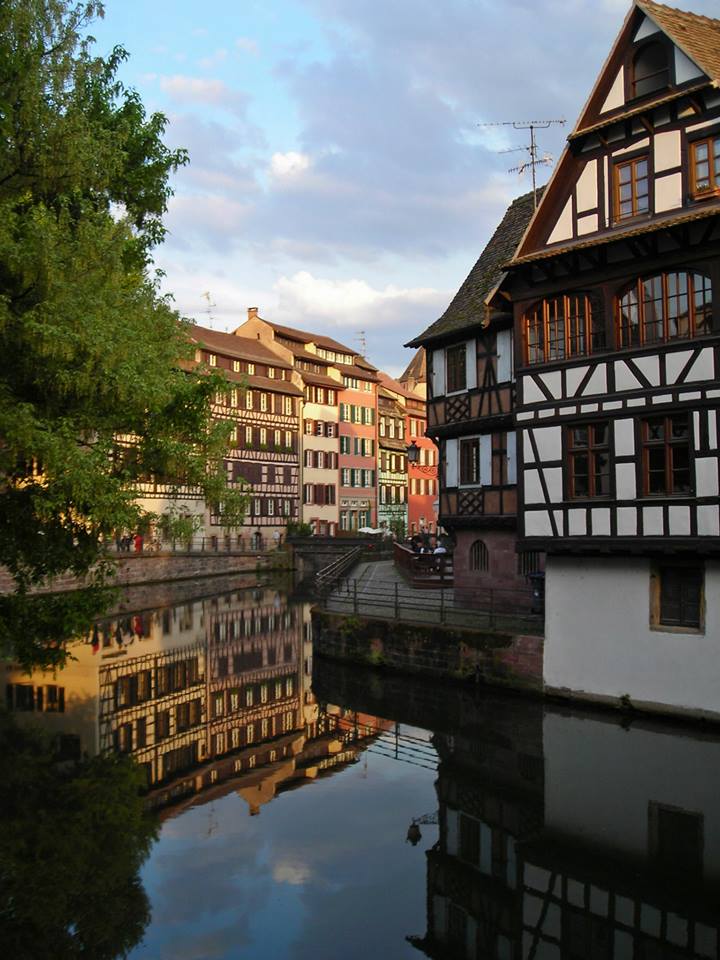 From September she must be ready for the next season on the conservatory where she is employed as a teacher and as an accompanist. In France she also has a permanent post as the titular organist at the monumental dome in Laon northeast of Paris.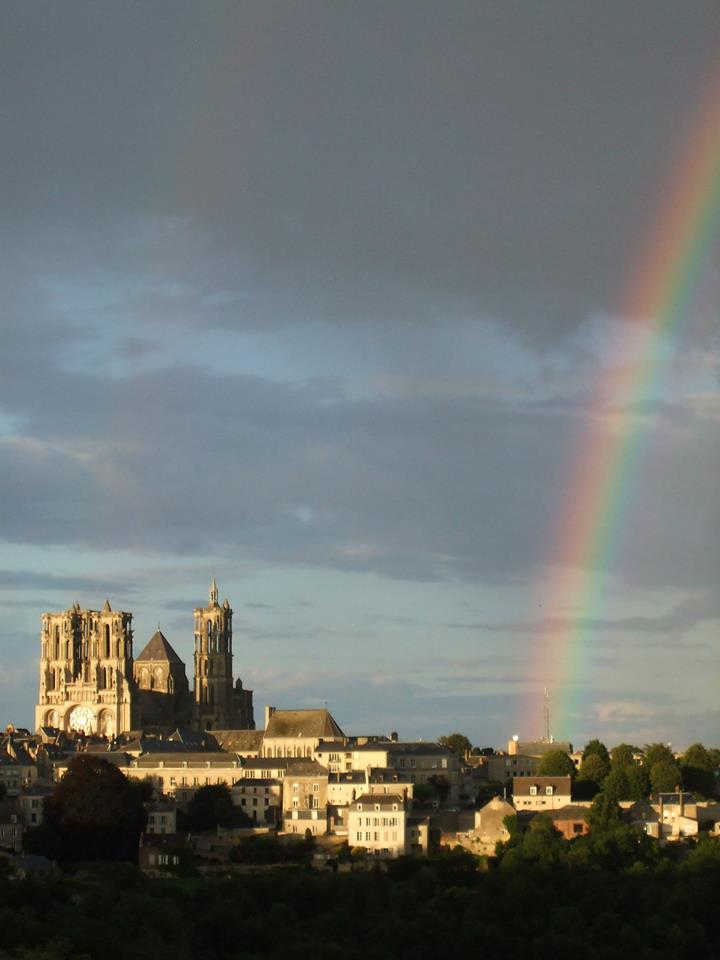 To do this job she has to take the train in the weekend and travel 421 km from Strasbourg to Laon and back again.
Normally Lidia does not eat much before she must perform. Therefore, after the concert and a little reception in the church, she has become hungry. We are a little group of concert arrangers and audience who also would like a little late food or a refreshment. So we accompany her to a nearby restaurant, Café Castro, where we all sit down around a table. Many questions are being asked the artist, while she is eating her late dinner. How do you remember all that music by heart? How many hours do you practice each day? Is it true that the physical strain of an elite musician can be compared to a top athlete effort? And Lidia replies with alacrity.
"I can certainly say: Firstly – to achieve a brilliantly level it is absolutely necessary to start at a young age – and secondly – you have to exercise regularly every day. Instrumental practice at a high level requires great flexibility and perfect control of the body no matter what type of instrument would be talking about. It is true that the very nature of the technical requirements can be different from one instrument to another – a string instrument for example requires different challenges than a wind instrument. Therefore it is important that children should be guided to the instrument that suits their physical ability. But in any case, the technical level must be optimal in order to meet the possibility to master the art of interpretation."
A distinguished white-haired man at the table wants to know, how early Lidia started to play the piano.
"I started when I was only 5 years old. Over the years it came to mean so much to me that when I was 14 years old I knew that this was my way to go. And I knew what effort this would require of me. From the time I decided to devote myself to music I had to be prepared for daily exercises in spite of my young age. It is necessary to perform your training that solid and disciplined as if you had a job in an office – only with the difference that my personal office has manuals and pedal instead of computer and printer. Besides – regular exercise on an instrument also involves mental work. It strengthens concentration, memory, creativity, fantasy and the ability to think quickly. Numerous scientific studies show the positive impact on intelligence and memory in people who are regularly practicing music. And it slows aging in the brain, for example in relation to Alzheimers disease."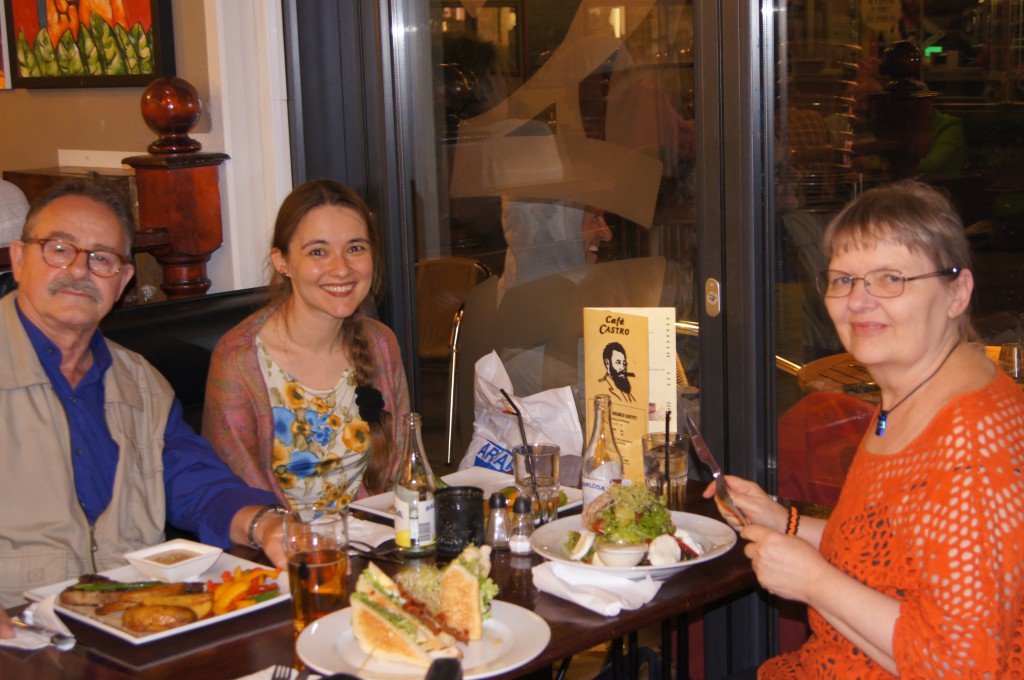 Lidia has a good appetite and quickly she empties her plate. A slightly round woman is looking enviously at her slim figure and wants to know, if she does a lot to eat healthy and keep her body in good shape.
"Anima sana in corpore sano (a healthy mind in a healthy body) is a devise that is always present to all of us and which I try to live by. It is not always easy in our civilization. On one side, we enjoy the full benefits – rapid transport, abundance of food, technological, scientific and medical development. But on the other side, paradoxically, all this is devastating to us. It is destroying our nature – the air, the water, fauna, flora. Public health is weakened because of declining quality in nutrition. And lack of physical activity! It is high time that the authorities realize this, and I am happy to notice that more and more people talk about it. Whenever possible I buy organic and biodynamic food."
But organic food is so expensive to buy! This is an objection from a gentleman at the table. A talk goes about why organic food is so expensive, while food supplemented with toxic substances are being sold at affordable prices.
"I come from Poland, Lidia says, a country that for decades was poor and closed to the outside world. It was precisely in those years I was growing up. There were strikes and protests over high food prices, and workers formed the independent trade union movement Solidarnosc (Solidarity). Store shelves were empty, the country suffered from lack of trade with the other Eastern European Countries. It meant that the Poles themselves had to grow vegetables and rear small farm animals in their gardens. For me it has also meant – another paradox – that I actually remember my childhood as a healthy time. I can still feel the rich and incomparable taste of the chickens and ducks reared under free sky with my family. I remember carrots full of sweet flavor, season's new potatoes, peas in pods, juicy strawberries – and an air so high and pure that you inhaled it with ravenous appetite deep into the lungs."
The evocative description touches us all. Perhaps it is the memory of our own childhood that suddenly make us remember how a sensory experience once could be the source of the very simple and exuberant joy of life and nature.
It is dark outside and time to go home. While we get up and gather our things from chairs and table, Lidia adds: "Except having to eat healthy it is also important to move. I cannot do without. When I was 14, I began to run regularly and have done so ever since. At least twice a week I practice gymnastics or swimming. Besides I move all the time. I live in the center of Strasbourg, and I have no car, so my transportation is by bicycle or on foot. Not to speak of my "sport" of dancing for hours – laughing and singing while enjoying a good glass of wine – organic, of course."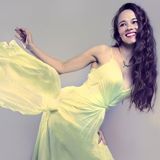 Lidia has her lodging in our guestroom during the days she spends in Copenhagen. We go home by taxi and enter the quiet living rooms. Even though it has become late, Lidia does not want to go to bed yet. She feels compelled to sit a bit and calm down.
Leif and I are both musicians, and we recognize the phenomenon: After a successful evening concert with reception and prolonged sociability and talk it can be difficult to calm down. And after such a great performance as hers it must be even more difficult. All the senses sharpened, the concentration optimal, the little nervousness replaced by relief that everything went well, the subsequent sociability – it all causes the blood to roll and the convolutions of the brain to pulsate.
We sit at the coffee table each with a mug. We talk about the good life, and we also talk about those times, when life is no walk in the park. There can be difficult times for everyone, even when you are young. To be on top and to prosper also causes negative experiences. Competitive spirit, envy, professional jealousy – those are elements in the environments where you aspire to the sublime highlights. I ask Lidia, if she might have a proverb or a saying or a mantra that she uses to give herself strength when facing a major achievement, or when life is difficult.
"It is not easy for me to emphasize a particular word", she answers. "There are a lot. But there is something I try to repeat to myself, when something bothers me. I tell myself that I am the only one who can have a real impact on my life and on my own feelings. No one can have that impact if I do not let them. I can give you an example: To hate another person does not necessarily affect the other person. But it affects me! I am the one who has the destructive feeling, and I am the one who will be destroyed by it.
In the same way: Anyone can try to destroy us, but the result depends on us. Even if somebody hits us, it depends on us ourselves, if we will let the pain control us or not.
I was about 20 years when I discovered that truth. And since then I have aimed to not let the extremely negative and destructive feelings overwhelm me. In other words: In my life there is no place for hate, envy or bad wishes for other human beings.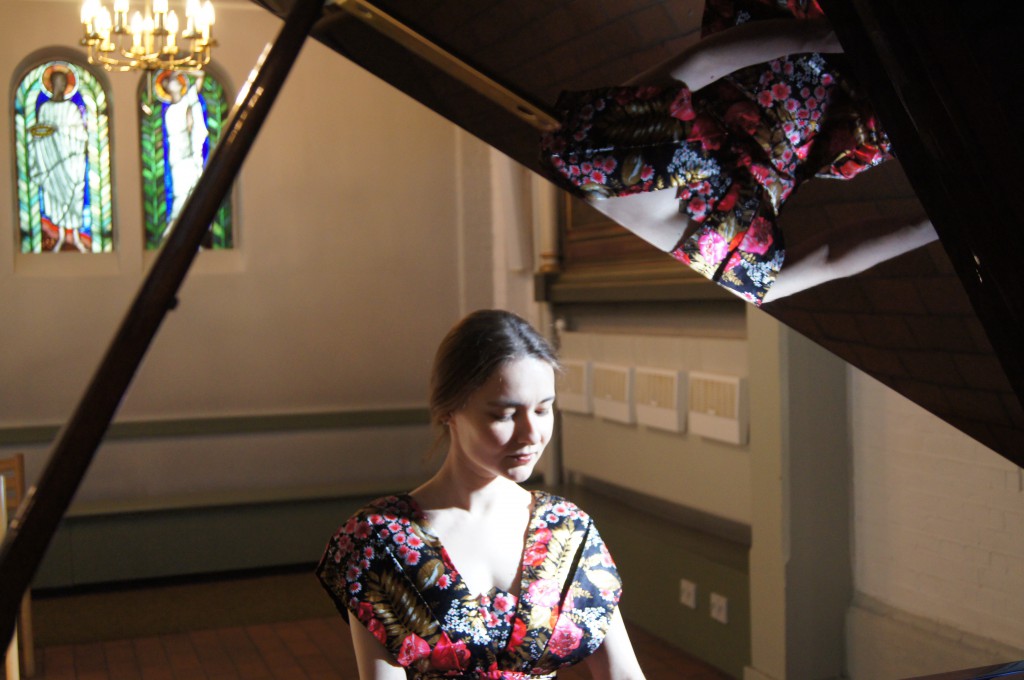 It is probably this basic attitude which helps me to experience progress and success and which makes my life beautiful."
Copyright: 

Editshop.dk